ABC Ramps Mobility Hub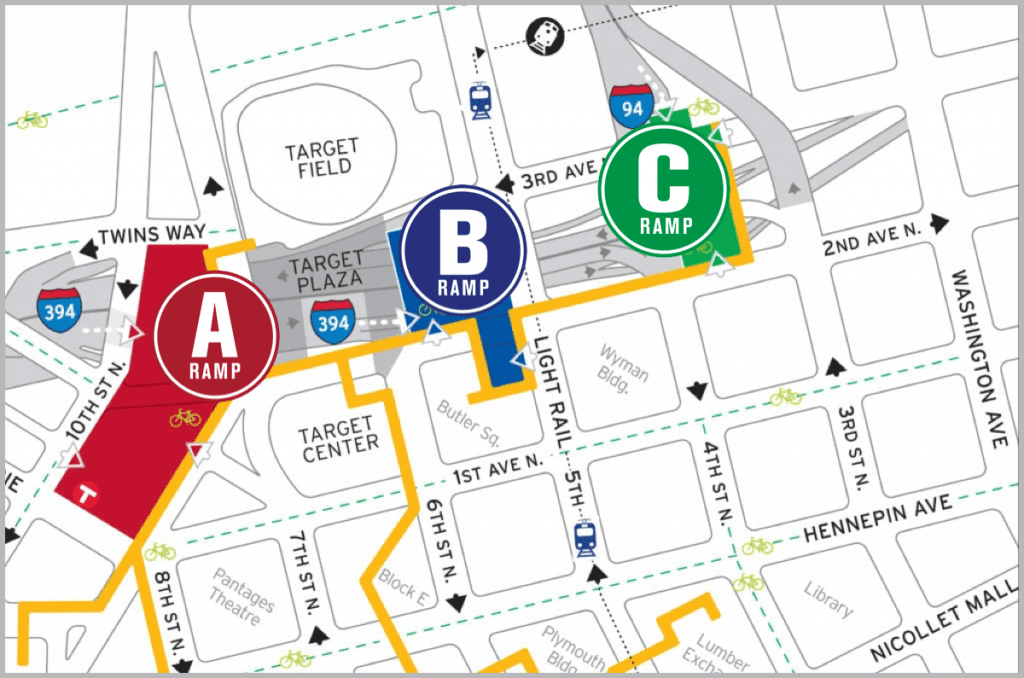 The ABC Ramps Mobility Hub in downtown Minneapolis is owned by the Minnesota Department of Transportation. The mobility hub consists of three parking ramps, which are the largest in the downtown core.
The ramps offer discounted carpool parking and provide mass transit hubs that include local and regional bus service, light rail transit, commuter rail and carpools/vanpools.
The mobility hub is located near the Minnesota Twins' Target Field, the Minnesota Timberwolves' Target Center and the historic downtown entertainment district.
The ramps are connected to downtown businesses and venues by a network of skyways.
Projects and studies
The purpose of the ramps is to offer multi-modal programs that ease congestion and improve air quality by reducing single occupancy vehicles from I-394. The transportation modes, technologies and plans surrounding the ramps have changed since the ramps were completed in 1992. The travel behaviors of people have also changed.
To respond to these changes, MnDOT's ongoing research and studies look at the programs, policies and goals developed for the ramps to address current transportation challenges. The research also addresses emerging trends, behaviors and technology that include shared mobility, ride hailing, electric vehicles and automated vehicles.
Learn more about different projects and studies.
Parking rate information