Traffic impacts
About this project
A project at the intersection of Highways 65 and 169 in Nashwauk has been scheduled for construction during the summer of 2020. The project is to address the crash history of this intersection. MnDOT is seeking public input on short-term possibilities that can be in place until the project next year.
History and permanent project
In recent years, this intersection rose on the priority list for safety improvements. A study was conducted to determine any underlying issues and project possibilities. Funding was applied for and granted, to be used during the 2020 construction season.
During the study, the main issue to surface has been the ability to see westbound traffic for an eastbound driver turning left from Hwy 169 to Hwy 65 into Nashwauk. A few existing contributors are the curve of Hwy 169, the up-hill angle looking eastward, and the skewed intersection.
Current view for those turning left from eastbound Hwy 169 to northbound Hwy 65. The "A-Pillar" of the vehicle creates a blind-spot.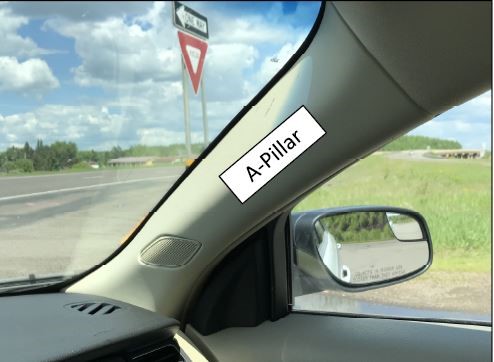 The study concluded that an RCI with Hwy 65 adjusted eastward addresses the main issues. Other benefits of the RCI include the ability to complete a project in a relatively short period of time, improving safety sooner.

Please review the interim solutions and take the survey to share your opinion.