Current roadwork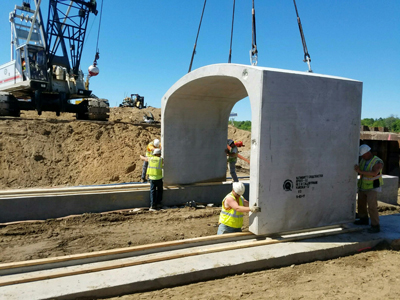 In progress
Hwy 4 Sauk Centre to Paynesville: Reconstruct road, pipes. Detour July 8-October
Hwy 6 near Emily, Outing: Resurface. Lane closures July 29-August
Hwy 10 Wadena: Install culverts at Union Creek. Detour begins Aug. 19
Hwy 25 Buffalo to Montrose: Roadwork. Detour until October
Hwy 25 Big Lake: Right turn lane closes at Hwy 10, use thru lane Aug. 15-30.
Hwy 27 Little Falls: Reconstruct. Detour(s) until Oct. 1. Hwy 27 east side opens Aug. 26
Hwy 55 Paynesville: Resurface road, re-deck bridge. Detour until late September
Hwy 47 Malmo: Replace bridge. Detour begins Aug. 26; Hwy 18 bridge in September
I-94 Collegeville: Redeck CR 159 bridge. I-94 open, CR 159 bridge closed, access detour until Aug. 29
I-94/Hwy 23 Waite Park: Install new access loops. Hwy 23 to WB I-94 ramp closed until Nov. 11. Use I-94/Hwy 15 interchange
WB I-94 Clearwater: Fuller Lake Rest Area facility parking, sidewalk improves. Commercial truck/trailer parking closed until Aug. 30
I-94 Maple Grove to Clearwater: Prepare areas for 2020-2021 construction. Both directions, overnight single-lane closures through fall. Expect delays
Hwy 169 Princeton: Sherburne County to construct roundabout. CR 45 access detour lifts Aug. 23
Hwy 210 Brainerd to Ironton: Reconstruct road. Detour July 8-October
All four-lane rural highways statewide: Install delineator posts. Periodic shoulder closures until fall.
Hwy 169 Elk River to Milaca: Repair culverts. Periodic shoulder closures until Fall.