About this project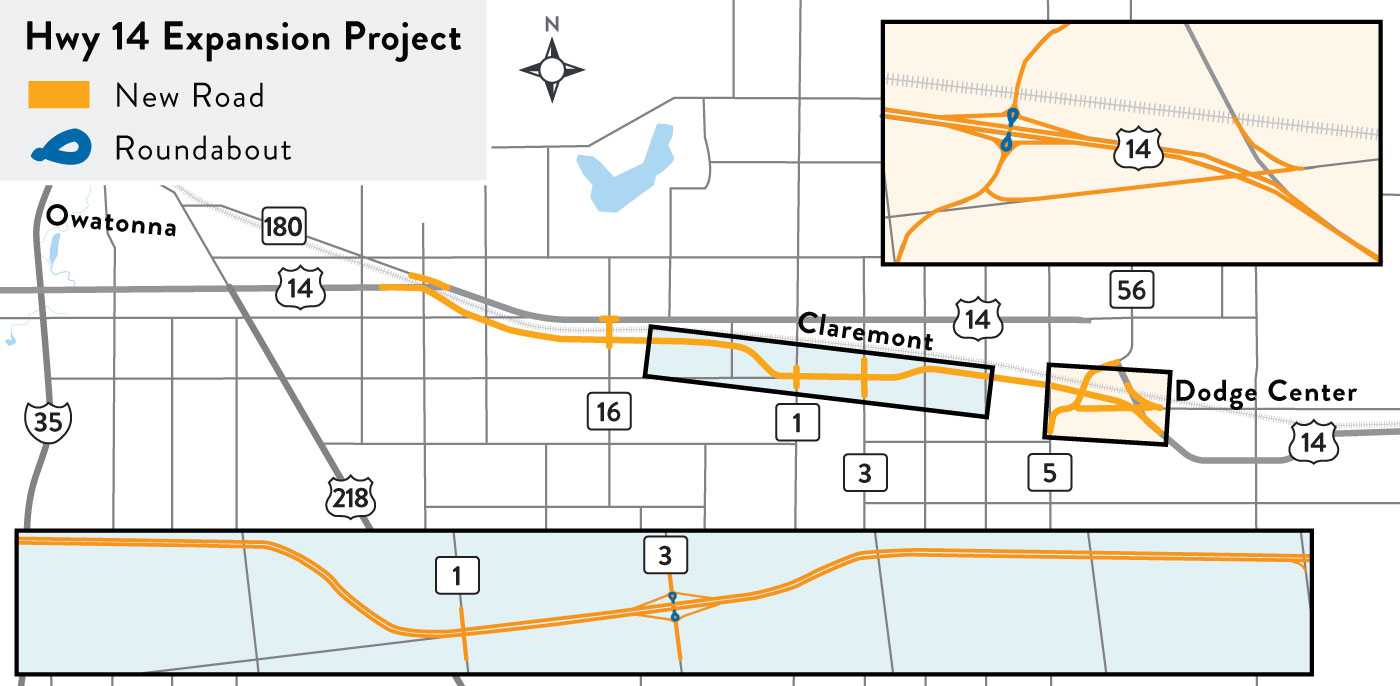 Summary of Work
The project expanded 12.5 miles of Hwy 14 from two lanes to four lanes between Dodge Center and Owatonna to complete a continuous four-lane road between Mankato and Rochester. The project improved the capacity, safety, travel times, and access between Rochester and Owatonna, as well as the I-35 corridor. The expansion area is a new route for Hwy 14, which stays south of the railroad tracks on the west side of the project, travels south of Claremont and connects where the four-lane highway is west of Dodge Center.
The new Highway 14 route opened to traffic on November 9, 2021.
On October 18, Steele Co. Rd. 16, west of Claremont, re-opened. Access to SE 64th Ave. closed permanently. The new access route is from SE 44th Ave. (Steele Co. Rd. 43) to SE 28th St, which intersects with SE 64th Ave.
Shafer Contracting of Shafer, Minnesota was the prime contractor for the $107,997,119 construction project.