NRRA Grand Opening
Held at MnROAD on Oct. 10, 2017
Thanks to everyone who attended our Grand Opening. Special thanks to U.S. Congressman Tom Emmer and Commissioner Charlie Zelle for making it a great event.
Photo gallery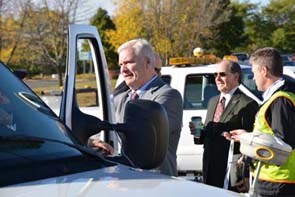 Congressman Emmer, Commissioner Zelle and Ben Worel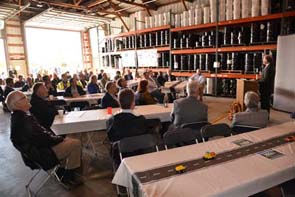 Speeches in the pole barn, also known as cold storage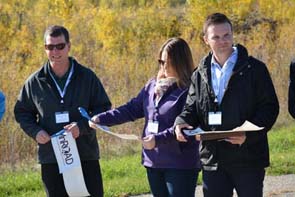 Associate NRRA members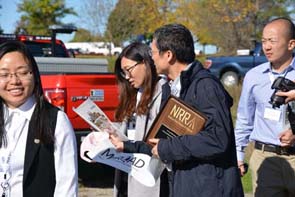 Associate member Michigan Tech sent seven representatives who drove 400 miles to attend the Grand Opening.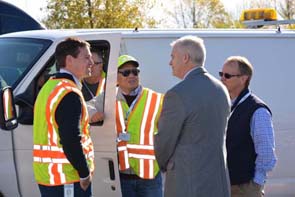 Congressman Emmer, Jeff Brunner, Kyle Hoegh and Shongtao Dai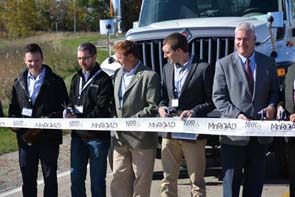 Associate member of NRRA cutting the ribbon with Congressman Emmer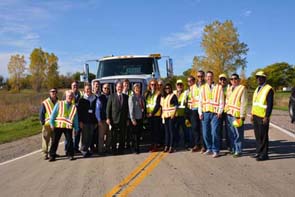 MnROAD Research staff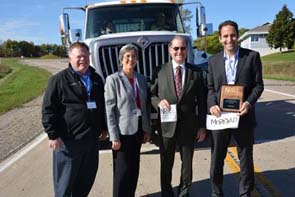 Commissioner Zelle, Deputy Commissioner Mulvihill and our newest associate members from Helix Steel.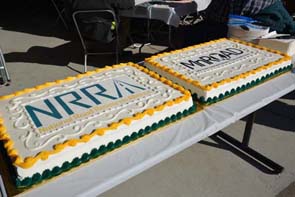 The cakes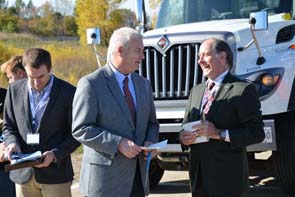 Congressman Emmer and Commissioner Zelle at ribbon cutting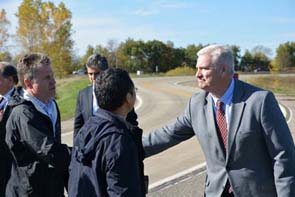 Congressman Emmer with Ben Worel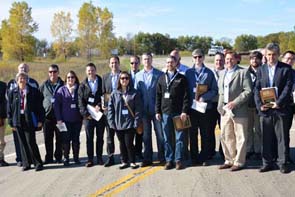 NRRA Associate Members