Traffic impacts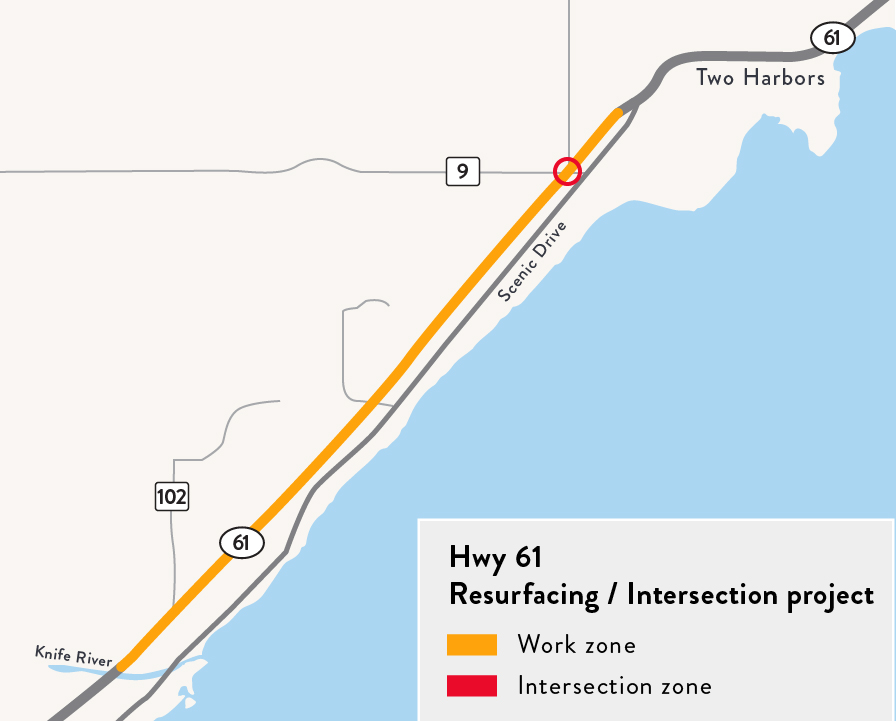 Project work starts May 2021. Motorists should expect lane closures.
About this project
Summary of work
Resurface almost seven miles of pavement in both directions
Repair or replace culvert
Install new guardrail
Construct a Reduced Conflict Intersection at the south junction of Hwy 61 and County Road 9.
What is a reduced conflict intersection?
A reduced conflict intersection prohibits left-turns and through-movements from side street approaches. Instead, drivers turn right onto the main road and then make a U-turn at a one-way median opening 400 ft. to 1,000 ft. after the intersection. Left turns from the main road approaches are similar to left turns at conventional intersections. See the RCI tab for more information. Please check out this website to view video clips about driving in a reduced conflict intersection.
Public virtual meeting
MnDOT is hosting a virtual public meeting on Wednesday, May 5, at 5:30 p.m. to discuss construction, traffic impacts and timing of the Hwy 61 project. To attend the meeting, please click here. To instead join the meeting by phone, please call 855-282-6330. The meeting access code is 187 056 0781.
For those unable to attend the live meeting, a recording will be posted below.
Past meetings