About this project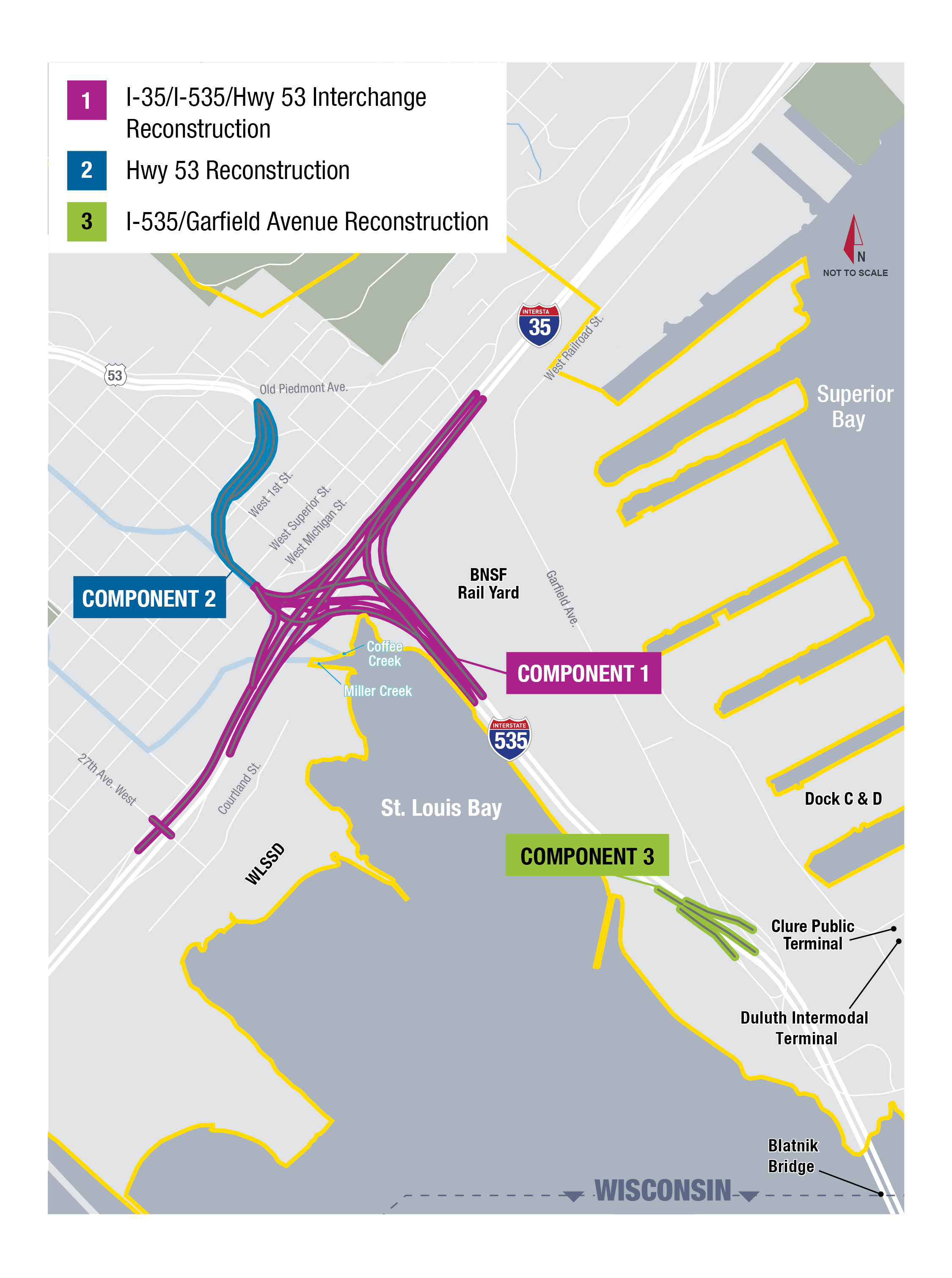 This project will enhance safety by eliminating blind merges and left exits, replace aging infrastructure, and better accommodate freight movements through the interchanges next to the Clure Public Terminal.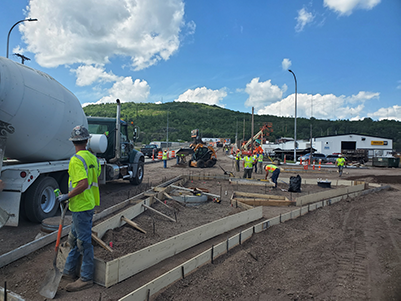 Summary of work
Replace 35 bridges and reconstruct I-35/I-535/Hwy 53 interchange to improve safety by:
Providing a new conventional design
Relocating all exits and entrances to the right side of the roadway
Improving merging sight distance and eliminating merge conflicts
Eliminating weaving problems near the interchange
Providing lane continuity for through I-35 traffic
Freight connection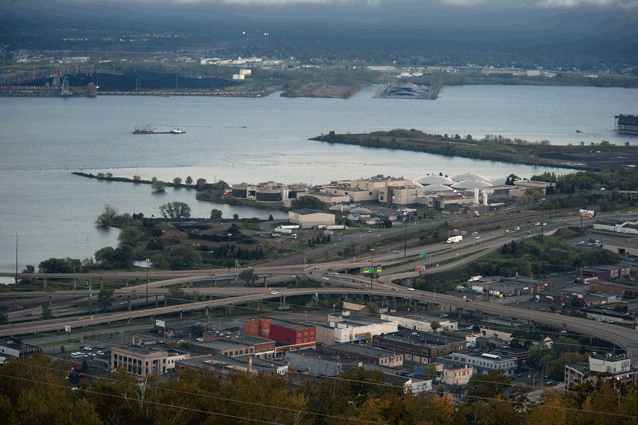 This project will provide direct access for overweight permitted loads.
Interchange traffic count:
Average annual daily traffic – 80,000

Heavy commercial average annual daily traffic – 5,320
Provides first- and last-mile connection to the Clure Public Terminal, an intermodal facility with highway, rail and waterway freight connections
Traffic impacts
Spring 2020
The Cross City Trail along Lower Michigan Street will close and be detoured from Spring 2020 to 2023. The city of Duluth is working on detour options.
See maps showing the traffic staging.
Summer and early-fall 2020

I-35 will be reduced to a single lane in each direction between 27th Avenue West and Garfield Avenue.
The 27th Avenue West Bridge will be replaced, ramps will remain open, but the bridge will not be open to cross traffic.
The ramps from southbound Hwy 53 to southbound I-35, northbound I-535 to southbound I-35 and northbound I-35 to northbound Hwy 53 will be closed.
Lower Michigan Street will be closed.
Late-fall 2020 (Traffic will remain in this configuration until fall 2021)

Southbound I-35 traffic will be moved to Lower Michigan Street in two lanes between Garfield Avenue and 22nd Avenue West and northbound I-35 will be diverted to the existing southbound lanes of I-35.
Two lanes of traffic in each direction will be maintained.
In addition to the ramps listed above, the ramps from I-35 to I-535 in both directions and the ramp from southbound I-35 to northbound Hwy 53 will close.

Late-fall 2021
Both northbound and southbound I-35 traffic will be shifted to the new northbound I-35 lanes and two lanes in each direction will be maintained.
The ramps to I-535 will re-open.
Hwy 53 and ramps will close.
Fall 2022

All roadways and ramps will open on the final roadway.
Early-summer 2023

There will be lane closures for finishing work on I-35.
Detour routes during construction
All closed ramps will have official detour routes posted.
The major detours will be Hwy 53 detoured to Hwy 194 (Central Entrance and Mesaba Avenue).
The I-535 ramps will be detoured to Hwy 2 (Bong Bridge).
The I-535 Blatnik Bridge will be accessible via Garfield Avenue during this time.
Project update meetings