We want your input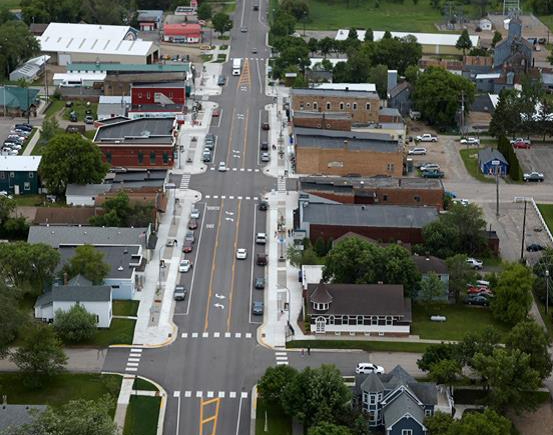 Take a survey
Those who live, work or do business along Hwy 71/Main Street South in Sauk Centre are invited to participate in an online survey. Your feedback will help guide MnDOT as we develop plans for this future 2025 project that will improve motorist and pedestrian access. TAKE THE SURVEY Aug. 12 through Sept. 12, 2020.
If you require an accommodation to complete the survey, call MnDOT at 1-833-400-8432 for assistance.
Try set-up bike lane, walks
If you travel along Hwy 71 in Sauk Centre, you'll see some changes, as MnDOT and the City of Sauk Centre, run a trail pedestrian demonstration project through October 2020.