About this project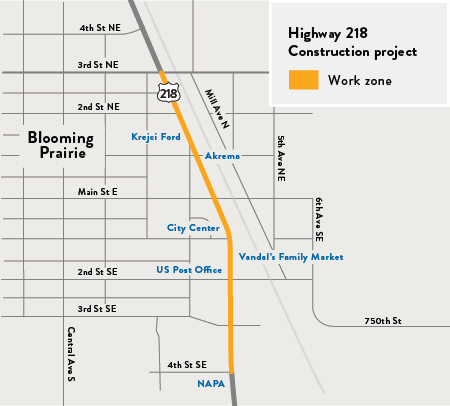 Summary of work
The Hwy 218 corridor through Blooming Prairie (Third Street to Hwy 30) is due for reconstruction in 2023.
MnDOT is reviewing with the city of Blooming Prairie options for the project that include through lanes, turn lanes, as well as bicycle and pedestrian facilities.
Public input is being sought by those who use the road and those who live and work along it. Please participate in the Highway 218 Reconstruction survey or use the comment tab to provide feedback.
Contract letting is scheduled for Nov. 18, 2022
Construction would begin in 2023.