Sign up for project email updates to receive notice of future meetings, feedback opportunities and construction notices.
Summary of work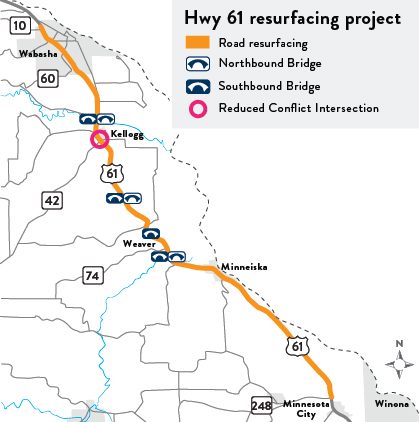 Project includes the resurfacing of 27 miles of southbound Hwy 61 from Wabasha to Minnesota City. Most of the work is in the southbound direction but there is some work also on the northbound side of the road.
Hwy 74 in Weaver: Resurfacing Hwy 74 for about .31 miles. Sidewalk removal, a potential ADA ramp connection to historic building.
Hwy 61 and Hwy 42 south of Kellogg: Reduced conflict intersection (RCI) construction.
Bridge work: 2 northbound bridges, 4 southbound bridges. Replacing approach panels, end posts, and guard rail.