Update
MnDOT is weighing different options to reconstruct the bridge over I-90 at the busy north Highway 218 interchange (14th St). Comment here.
About this project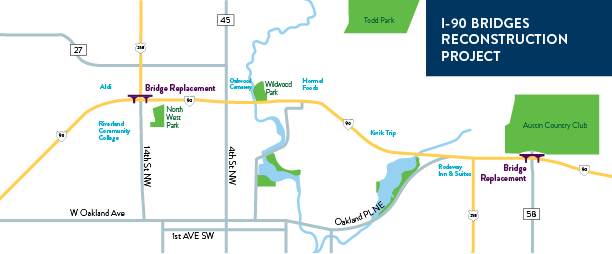 Summary of work
In 2021, MnDOT is planning to replace two bridges over Interstate 90 in Austin at Hwy 218 north and 28th Street NE. Each bridge is nearing the end of their service life.
The reconstruction is part of a larger planning effort to update aging community infrastructure over the next decade along the I-90 corridor.