About this project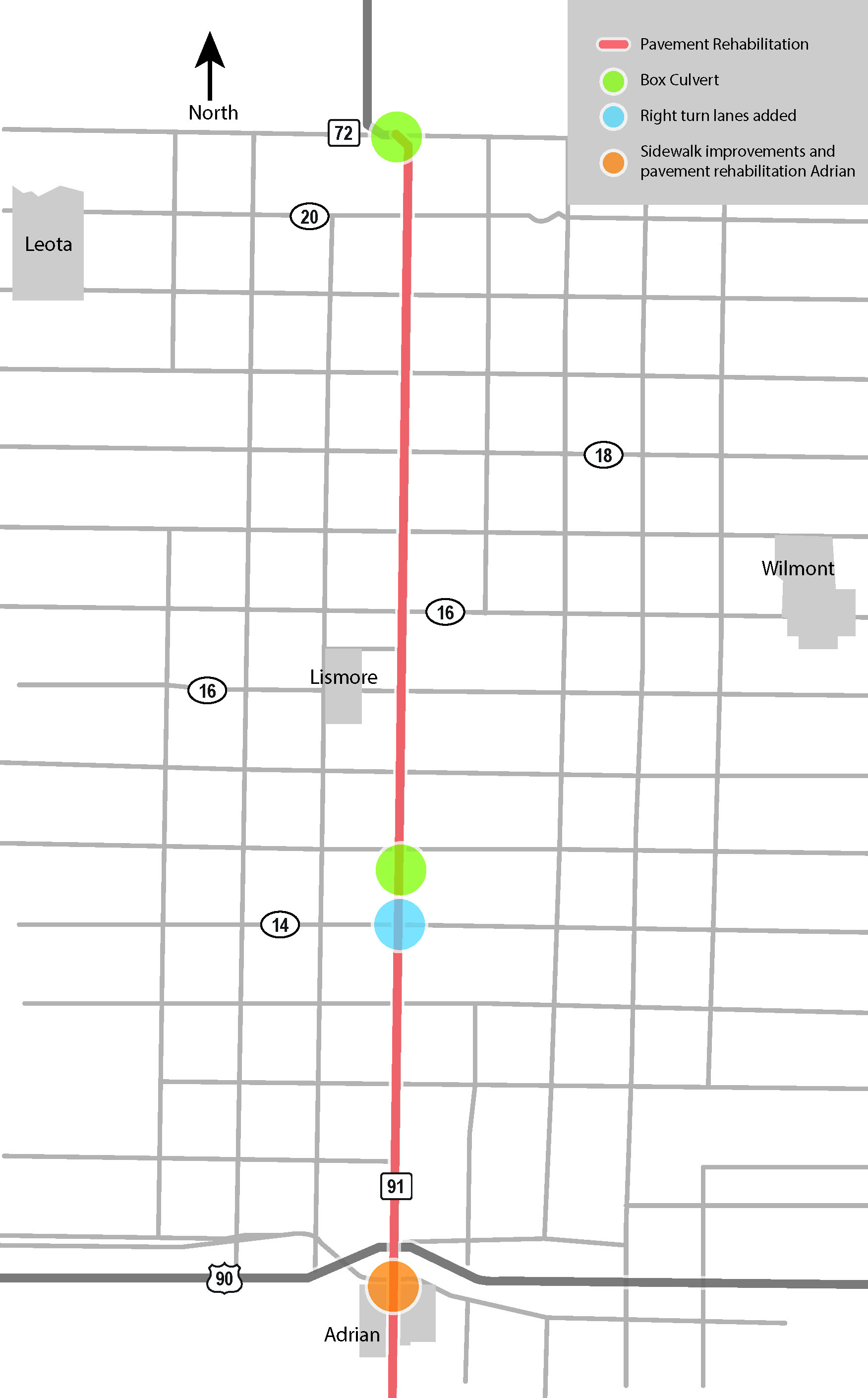 Construction Update:
All detours on Highway 91 in Nobles, Murray and Lyon County are expected to be removed November 15 with final paving, culvert lining lighting, seeding and striping to take place next spring.
The contractor has completed all required contract work for this construction season plus six miles of pavement from Adrian to Lismore and improved sidewalk accessibility in Lake Wilson and Adrian.
The 2019 stages of construction required four different detours for Highway 91 users.  The work in 2020 will be accomplished under traffic and should be complete in late June, 2020.
Summary of work
The Hwy 91 construction includes resurfacing from the northern Nobles County line (County Road 72) to the southern Adrian city limits.
Find information on a related Hwy 91 project from the Nobles/Murray County line to Russell also scheduled for construction in 2019.
Construction project includes:
Replace two rural box culvert bridges (14.8 miles north of Adrian and 5.5. miles north of Adrian)
Repair erosion and clean culverts
Replace and repair culverts
Resurface pavement
Replace sections of poor sidewalk and upgrade pedestrian ramps to meet ADA (American Disability Act) requirements
Install right turn lanes at Nobles County Road 14
Add lighting at some rural County Road intersections (County Roads 14, 16, 18 and 20)
Replace driveway skirts where there are poor sidewalk conditions