Traffic impacts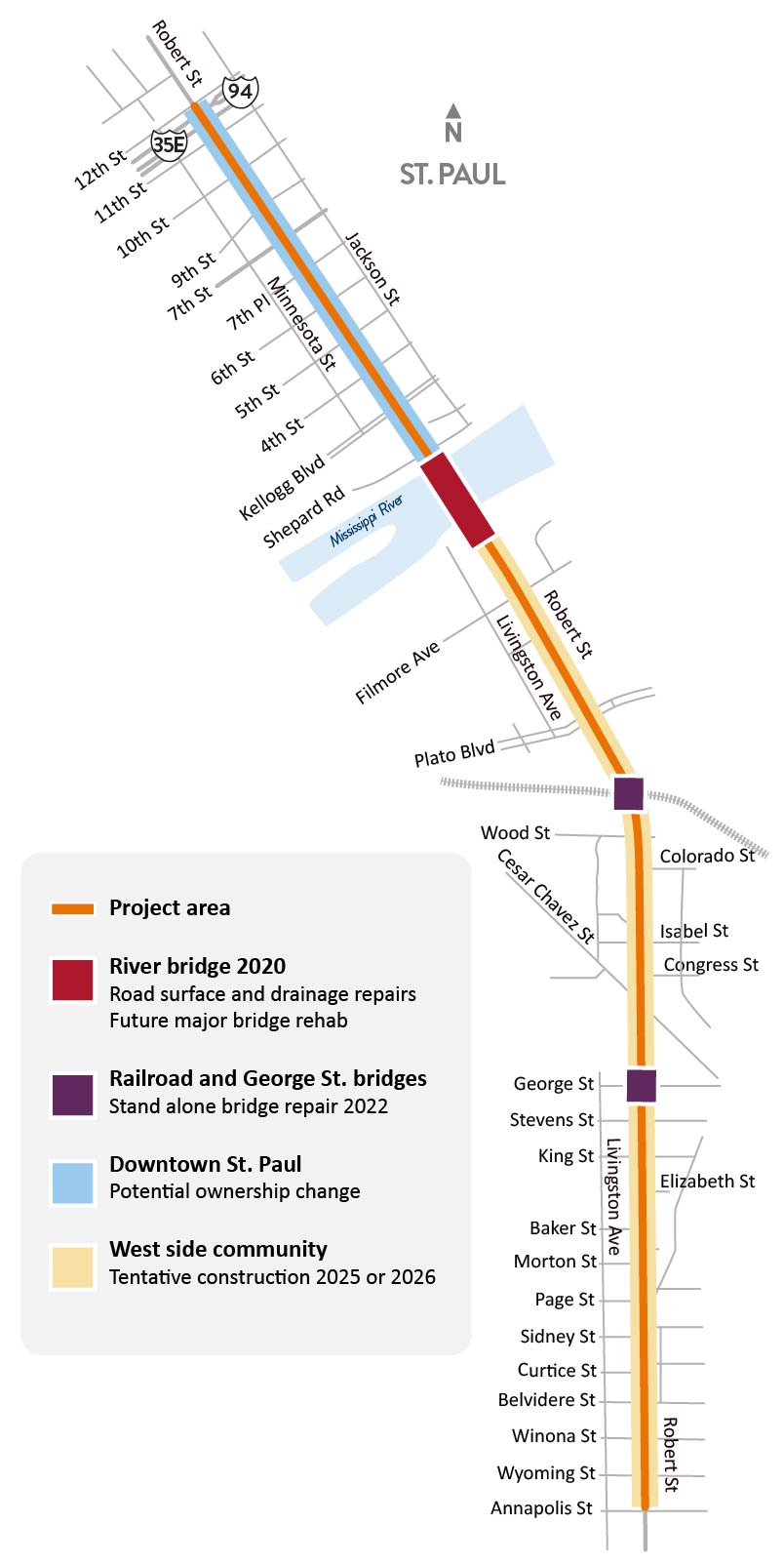 Current
Lane closures
Fri, May 29, through early July
Watch for temporary lane closures on Robert St. between Annapolis St. and the intersection at 11th St. in downtown St. Paul for restriping. Please watch for signs regarding these lane shifts and parking restrictions, and plan for possible delays.
Upcoming
Information about upcoming traffic impacts will be provided as details become available.
Bridge closures
Sat, July 11 through mid-August
The Robert St. Bridge crossing the Mississippi River in downtown St. Paul will close for approximately six weeks for repairs. Additional details regarding detour routes will be available soon.