About this project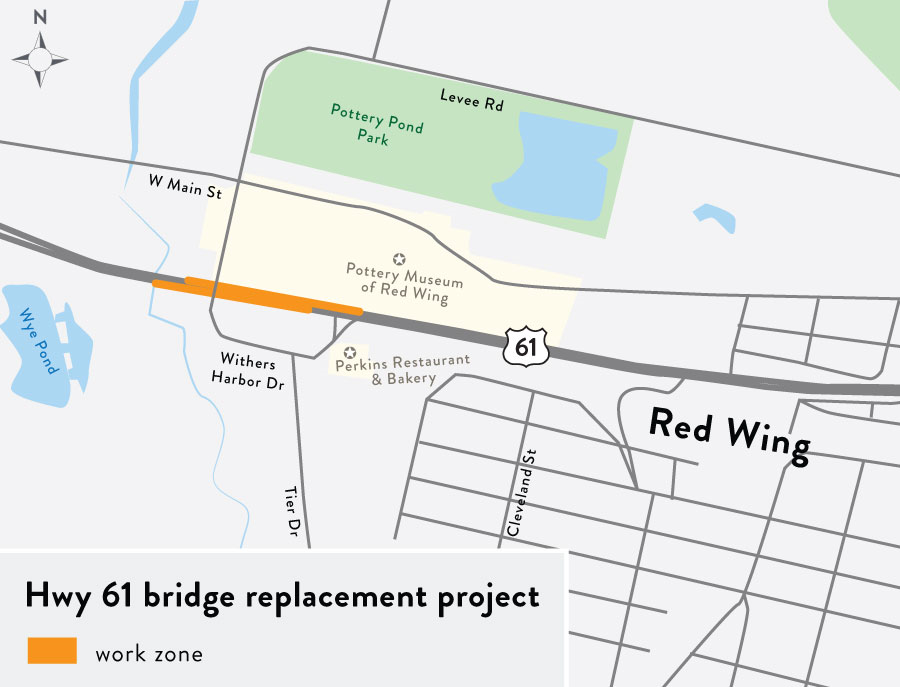 Replacement of Hwy 61 Bridge over Withers Harbor Drive in Red Wing. Reconstruction of bridge approach roadway from Bench Street to Withers Harbor Drive
Lengthen southbound Hwy 61 right turn lane to Withers Harbor Drive. Construction to begin in 2023.
Sign up for project emails to receive updates, notices of future public meetings, opportunities for public feedback and construction information.
June 24, 2020 virtual public meeting
MnDOT hosted a virtual public meeting June 24, 2020 for the Red Wing community and business owners to learn about this project. Find more information and a recording of the event in the meetings section.