Routes and maps
Get access to information about Minnesota's two state bicycle routes, the state bicycle map and bicycle maps for each Minnesota county.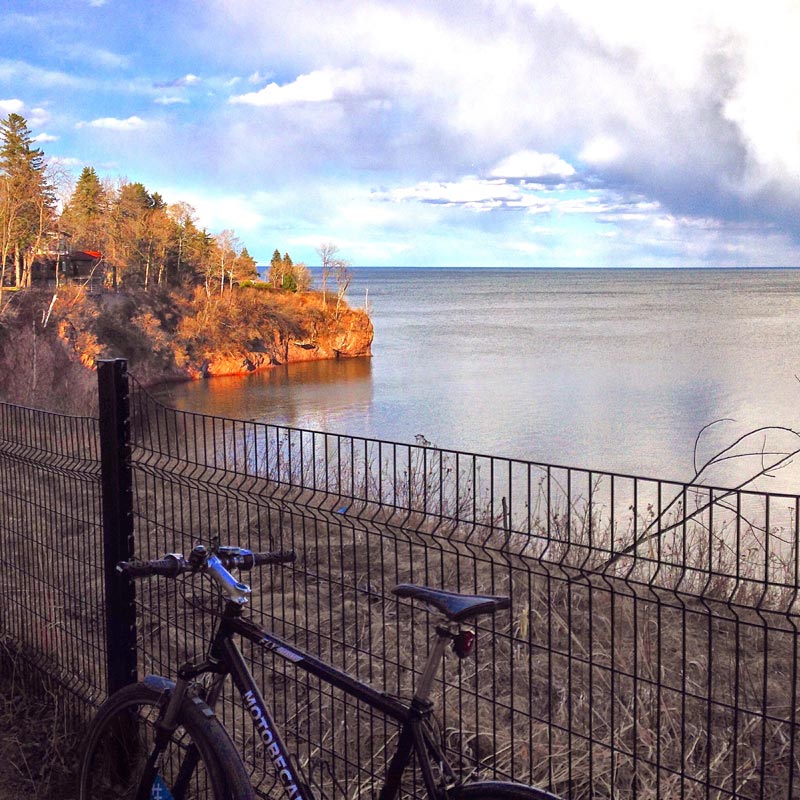 U.S. Bicycle Routes
U.S. Bicycle Route 41
U.S. Bicycle Route 41 (the North Star Route) - From St. Paul to Grand Portage State Park (315 miles). Nearly half the route is on paved trails and the northern part closely follows the North Shore of Lake Superior.
U.S. Bicycle Route 45
U.S. Bicycle Route 45 (the Mississippi River Trail)  - Between the Mississippi River's origin at Itasca State Park to the Minnesota/Iowa border (817 miles).
U.S. Bicycle Route System
State bicycle map
Download the map
Request a print version
Submit comments and corrections
County bicycle maps
There are 125 county maps with some counties split into more than one sheet. Click on a county name to see trails, road conditions and more.
The maps are in PDF format and you can print them out on 8.5x11 or 11x17 paper to take along to help navigate on your trip. MnDOT does not provide printed versions of the county maps.
For metro areas, please also reference local bicycle maps as they have the most current and detailed local roadway data.
Because this is the first effort to show data at the county scale, there are some gaps, and we will continue to work with the counties to improve the data and layout of these maps with future versions. We also welcome your comments on how to improve the maps. Submit feedback or suggested changes by emailing bicyclemap.dot@state.mn.us.
View county map PDFs