Traveling in the central region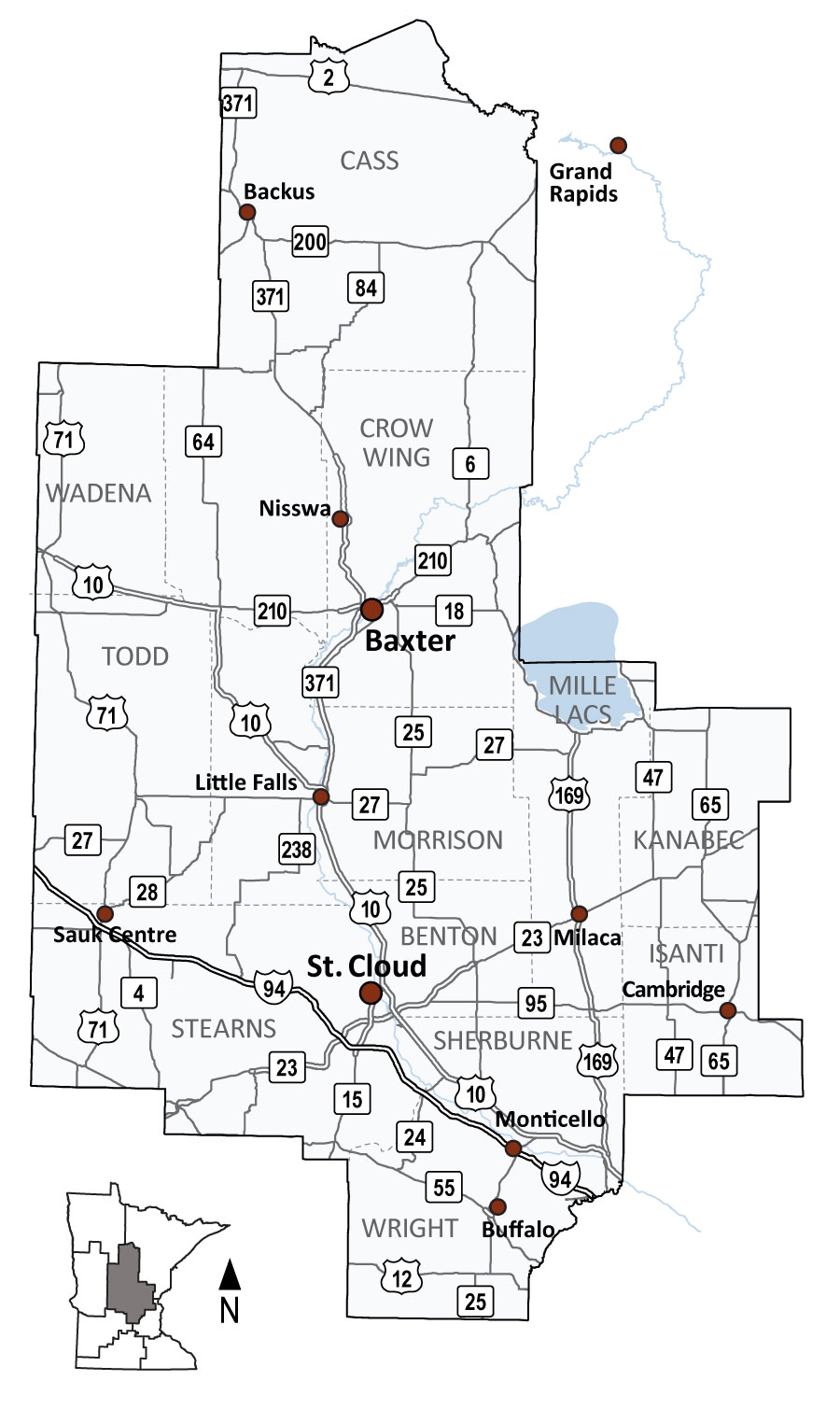 Traffic and roads
Today on our highways
MnDOT employees maintain our bridge and road system 24/7. Please watch for work zones. Safety is our first priority. For today's road conditions, cameras and travel speeds, check 511mn.org.
Latest news
Hwy 210/Washington St. Brainerd online public survey open through Dec. 12 for future reconstruction project. Help shape the vision of this future project!
District 3 Manufacturers' Perspectives on Transportation report reflects the results of face-to-face interviews with 126 manufacturers and other businesses in Central Minnesota.