Projects at a glance
Hwy 52 construction planned through 2024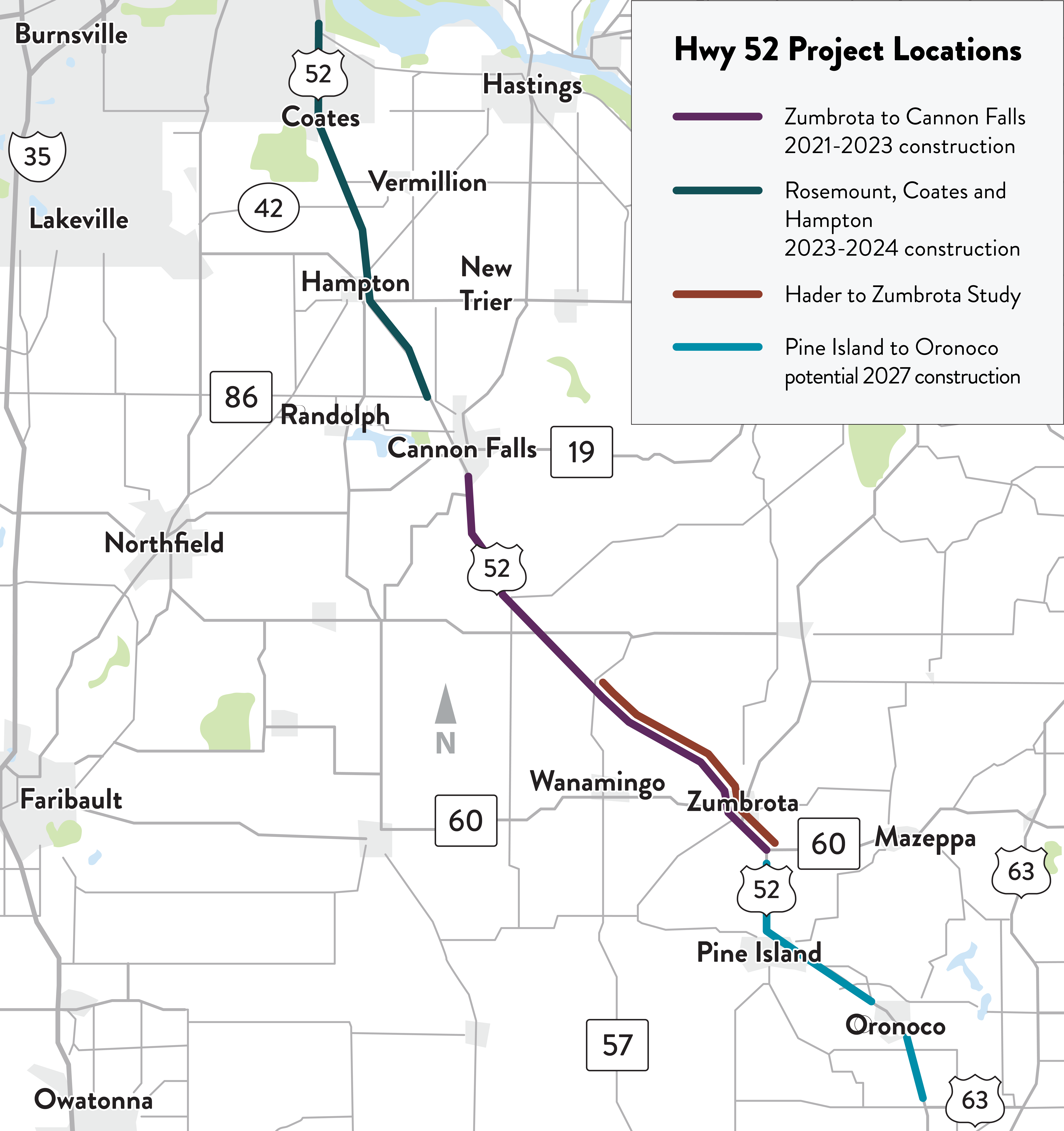 Construction projects are scheduled on the Hwy 52 corridor between Rochester and St. Paul from 2020 to 2024 that will improve the ride, safety and traffic flow. Motorists who use this highway can follow the links to learn more about each project and sign up for individual project email updates on the project websites.
Work to prepare for a paving project north of Cannon Falls has begun this fall as crews build crossover lanes.
The traffic volume on Hwy 52 is such that motorists might experience traffic delays at times, depending on the location and time of day.
A map outlining each project's length will be posted soon.
Hwy 52 projects