Traveling in the southwest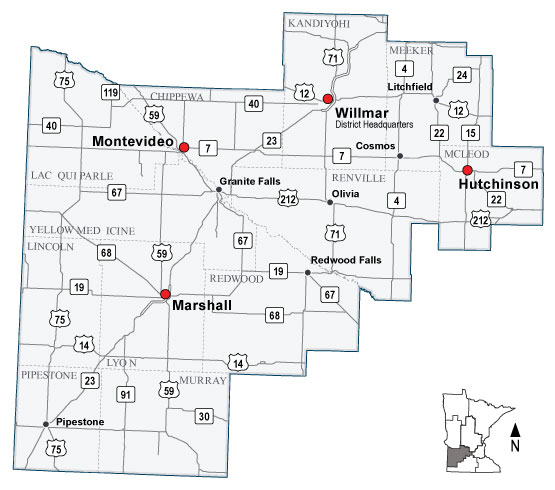 Traffic and roads
District 8 news & public meetings
You're invited! Public open house for Hwy 15 Hutchinson project is set for Thursday, June 28 from 4:30-6:30 pm at the Hutchinson Event Center. Visit the webpage for all the details.
The intersection of U.S. 71 and Kandiyohi CR 27 closed Tuesday, May 29. For a complete list of all closed intersections check out the project webpage.
Visit project pages for the latest construction updates!