Traveling in the southwest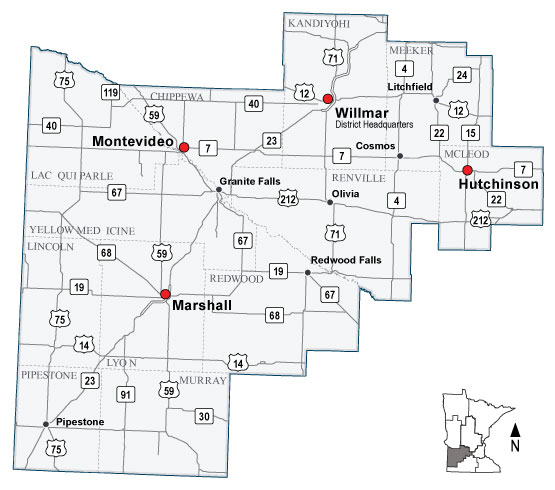 Traffic and roads
District 8 news & public meetings
The intersection of U.S. 71 and Kandiyohi CR 27 will close Tuesday, May 29. For a complete list of all closed intersections check out the project webpage.
Public Open House for Hwy 23 project scheduled for Tuesday, May 29 from 4:30-6 pm at Spicer City Hall (217 Hillcrest Ave.). Hope to see you there!
We want to hear from you! District 8 is looking for feedback from the public on how we did engaging you in the design phase of the upcoming reconstruction project of Hwy 12 through downtown Litchfield. The survey is live and will be available until May 30, 2018. Click here to take the survey.