Improvement and study information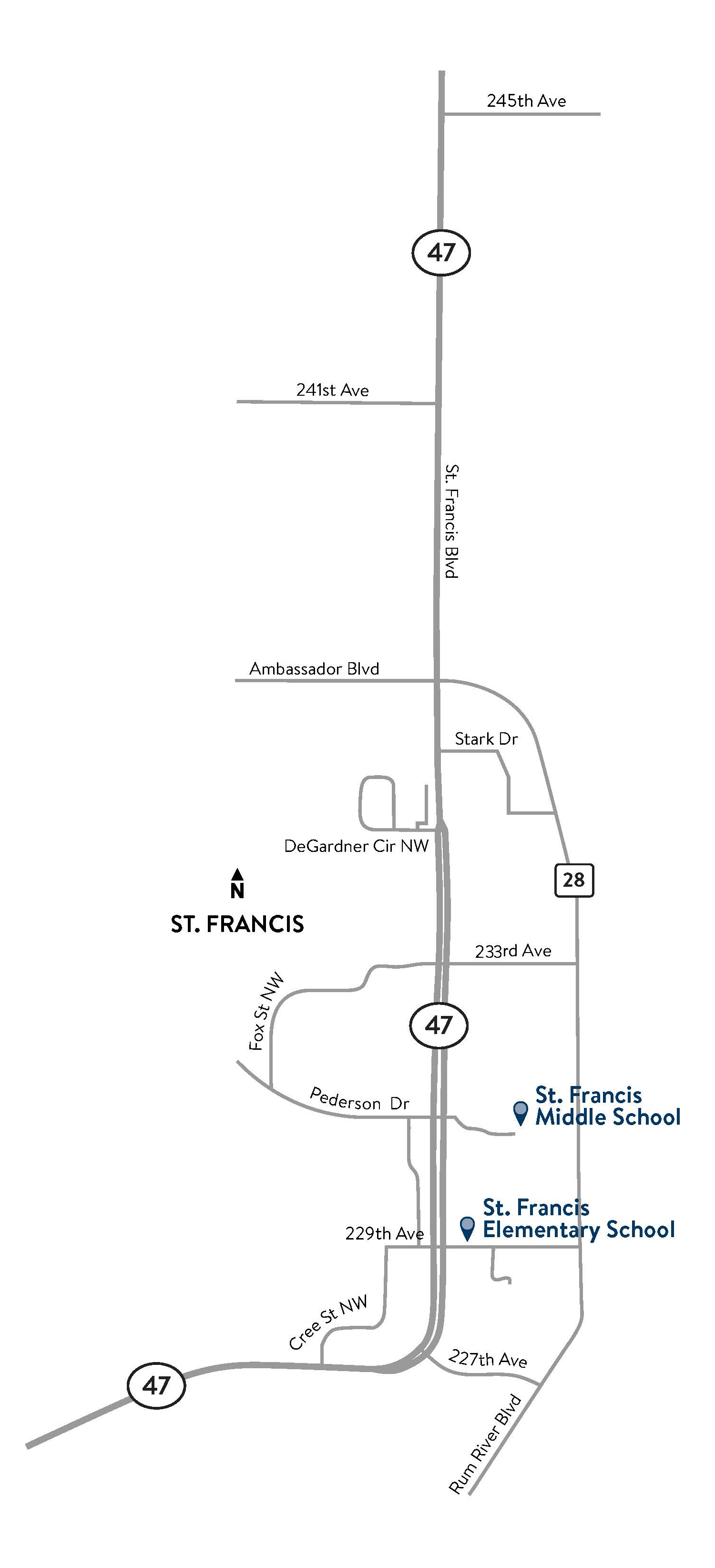 About the study
We have begun a study of potential improvements on Hwy 47 between Cree St. NW and Anoka Co. Rd. 28 (Ambassador Blvd. NW) in St. Francis in partnership with Anoka County and the city of St. Francis. The four-lane highway currently has safety and access issues and is in need of long-term improvements.
To immediately address these concerns, we are using the Minnesota Toward Zero Deaths program. Minnesota TZD is the state's proven traffic safety program that uses an interdisciplinary approach to reduce traffic crashes, injuries and deaths on Minnesota roads by combining education, emergency medical and trauma services, enforcement and engineering.
In addition to immediate improvements, we have begun a planning study of the Hwy 47 corridor to examine a range of alternatives to address the safety of people walking, biking, and driving; as well as the role this corridor plays in the future of the city of St. Francis.
January 2020 project update
After hearing public input from the community and businesses at the September open house and online survey, the City Council decided to advance Concept C, which includes:
One lane in each direction on Hwy 47
A raised median
Ditches replaced with curb and gutter
Trails on both sides
Roundabouts at 229th Ave. NW, Pederson Dr. NW, 233rd Ave. NW, and Ambassador Blvd. NW
We are now working on a more detailed design that includes a range of options for streetscape amenities and phasing of improvements based on available funding. We are planning to share more information about these in spring 2020.
Next Steps: 2019 through 2021
Tentatively 2021: Choose an engineering solution and identify funding for tentative construction beginning in 2022.
On-going: Work with the community to continue engagement on the project's design.