Meteorological towers in Minnesota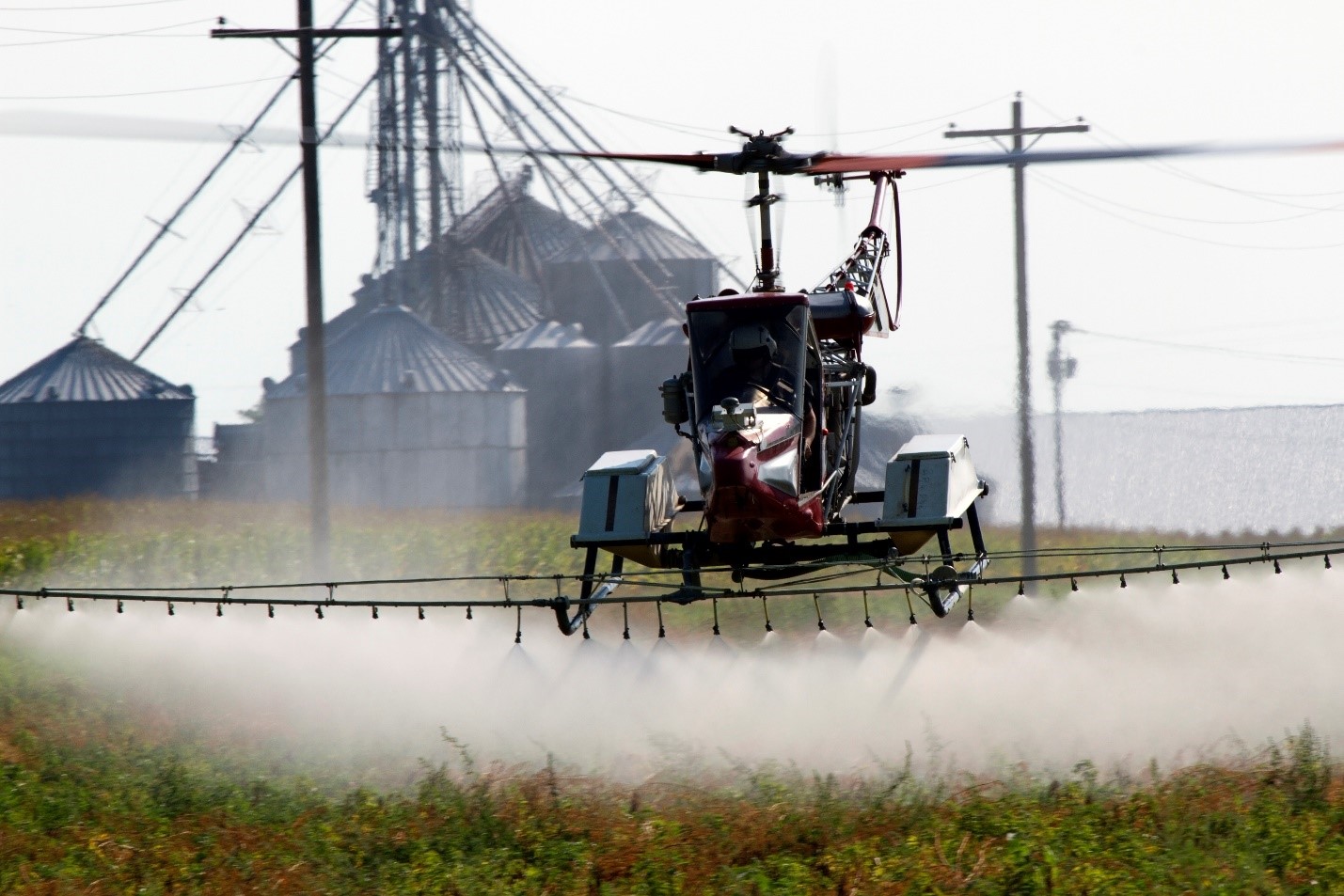 MnDOT Aeronautics – Airspace Obstruction Notification
In 2020 the Minnesota Legislature passed a bill (360.915) that requires notification for Meteorological Towers with heights of at least 50 feet and not more than 200 feet AGL.
This bill is similar to bills passed in other states. The intention of this legislation is to require tower proponents to provide MnDOT with information on the location of these Meteorological Towers and to mark them and light them, so that aircraft operating at low altitude have a better chance of avoiding them.
Until now, these towers were almost invisible to aircraft in flight. Aerial applicators and air ambulance aircraft are routinely operating in this airspace and collisions with these towers have proved deadly. This new requirement will help these low flying aircraft to know when they are in the vicinity of a Meteorological Tower and the marking and lighting requirements will help them to see and avoid these towers.
Definition of meteorological towers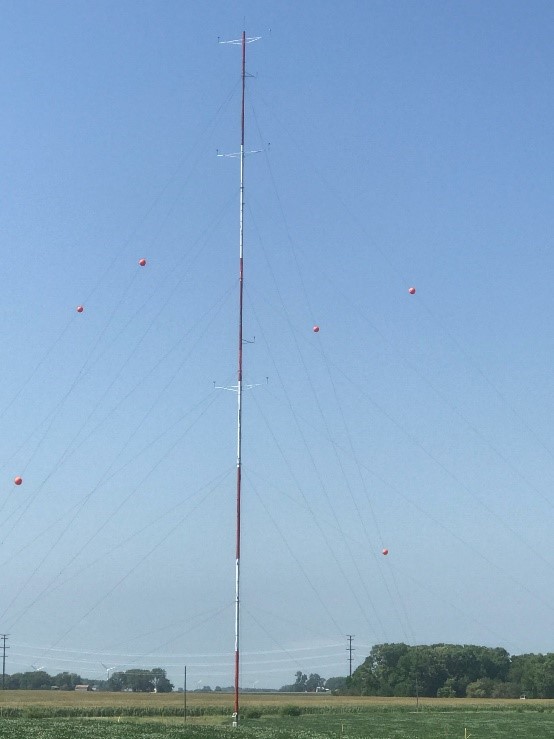 Notification is required for erecting meteorological towers as defined below:
Stand-alone meteorological tower, whether self-standing or supported by guy wires and ground anchors, that

Is designed with accessory facilities on which antenna, sensor, camera, meteorological, or other equipment is able to be mounted;
Has a height of at least 50 feet and not more than 200 feet; and
Has a diameter of ten feet or less at the above ground base, excluding concrete footing.
What is not considered a stand-alone meteorological tower?
Notification
Notice of a proposed tower erection must be given to the Commissioner of the Department of Transportation at least 30 days prior to installing a stand-alone meteorological tower.
The tower owner must notify the Commissioner within 15 days of any change in any information provided above and the owner must notify the Commissioner within 30 days after removal of a stand-alone meteorological tower.
Additional notification may be required if the proposed site is located within the zoned territory of any public-use airport that has airport zoning.
Visibility; marking requirements
All stand-alone meteorological towers must
Be painted in equal-width bands of solid color over its entire length, alternating between aviation orange and white so that the orange is at the top of the tower and at the base of the tower;
Have at least two spherical markers attached to each of the highest or outside guy wires that are:

Painted solid aviation orange; and
Placed so that one is within 15 feet of the upper anchor point of the guy wires

Have a high-visibility sleeve on each guy wire, which must extend at least seven feet from the lower anchor point of each guy wire; and
Have a flashing red light placed at the top of the tower that is compatible with a night vision imaging system, as determined by the Commissioner.
Penalty
The owner of a stand-alone meteorological tower who violates the requirements of visibility marking or notification to the Commissioner is guilty of a misdemeanor.
Existing towers
The owner of an existing stand-alone meteorological tower must meet the requirements by Aug. 1, 2021.