Bicycling in Minnesota | Routes and Maps | U.S. Bicycle Route 41
U.S. Bicycle Route 41
North Star Route
Bicycling from the Capitol to Canada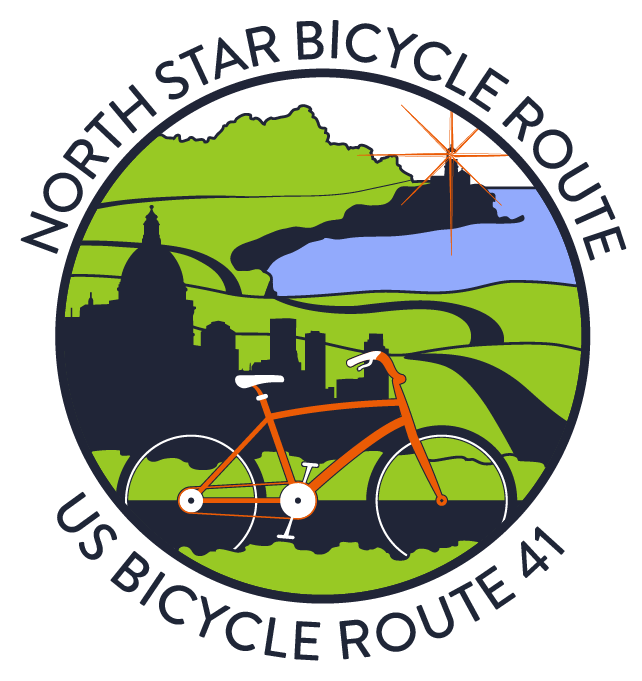 The North Star Bicycle Route, or USBR 41, combines existing roads and trails to create a bicycle route that winds its way through some of Minnesota's most beloved and popular locations.
Nearly half the route is on state and regional trails, and it passes through two nationally recognized bicycle-friendly communities, Duluth and Grand Marais, as well as many other cities with small-town charm. USBR 41 passes through two national park units – the Mississippi National River and Recreation Area and Grand Portage National Monument – and connects to nine state parks and the Superior National Forest. Roughly half of USBR 41 closely follows the North Shore of Lake Superior.
USBR 41 meets USBR 45 / Mississippi River Trail in Saint Paul. When combined, the routes continuously connect two of the nation's great water bodies — Lake Superior, the world's largest freshwater lake by volume, and the Mississippi River, the world's fourth longest river — all by bicycle.