Traffic impacts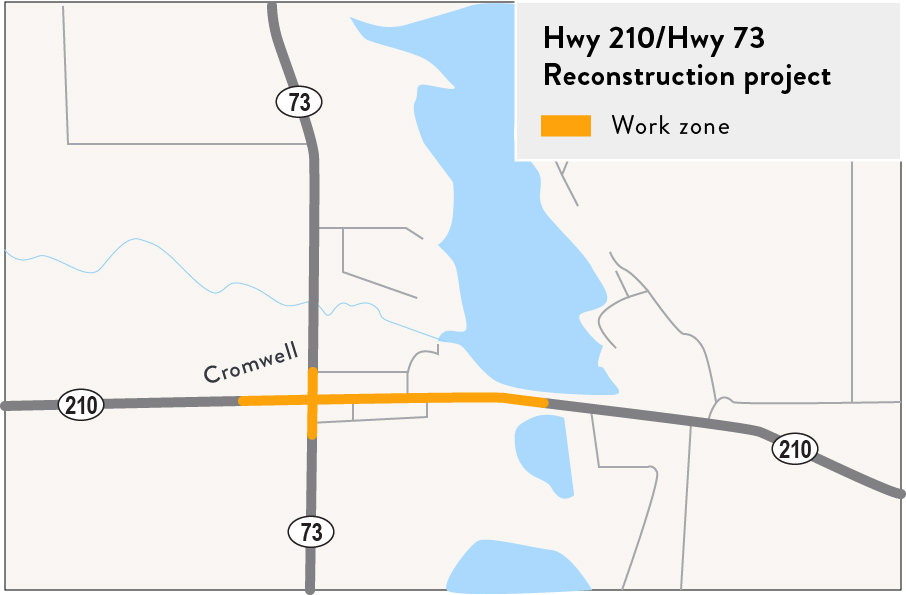 When this project begins lane closures will be in effect.
Summary of work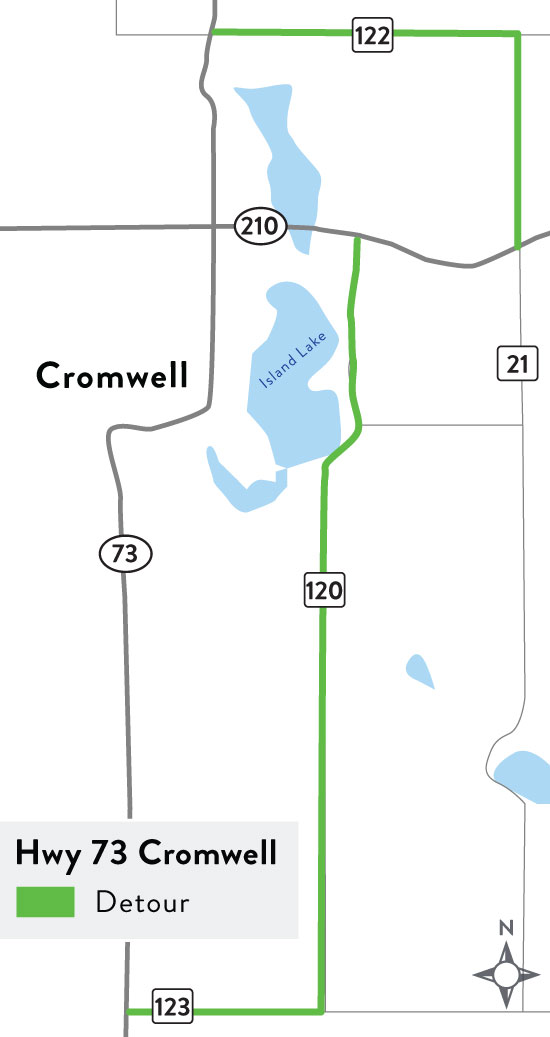 The project will reconstruct the existing highway and includes the following:
Twelve-foot driving lanes and 10-foot parking lanes will be maintained on Hwy 210 from Hwy 73 to Burnett Road.
New storm sewer and curb and gutter to collect and convey stormwater runoff.
New sidewalk along Hwy 210 and along the west side of Hwy 73 adjacent to the Cromwell High School.
New lighting along Hwy 210.
Possible temporary easements and permanent right-of-way on Hwy 210 south of the Hwy 73 intersection is anticipated.
Public meetings
MnDOT hosted a virtual public meeting on Thursday, Feb. 11, to give a project update. A recording of the meeting is below.
Past meetings
June 19, 2019
A public hearing considering MnDOT's request for city of Cromwell approval (Municipal Consent) of the final layout
July 24, 2018
An open house was held for this project.