Project Complete
About this project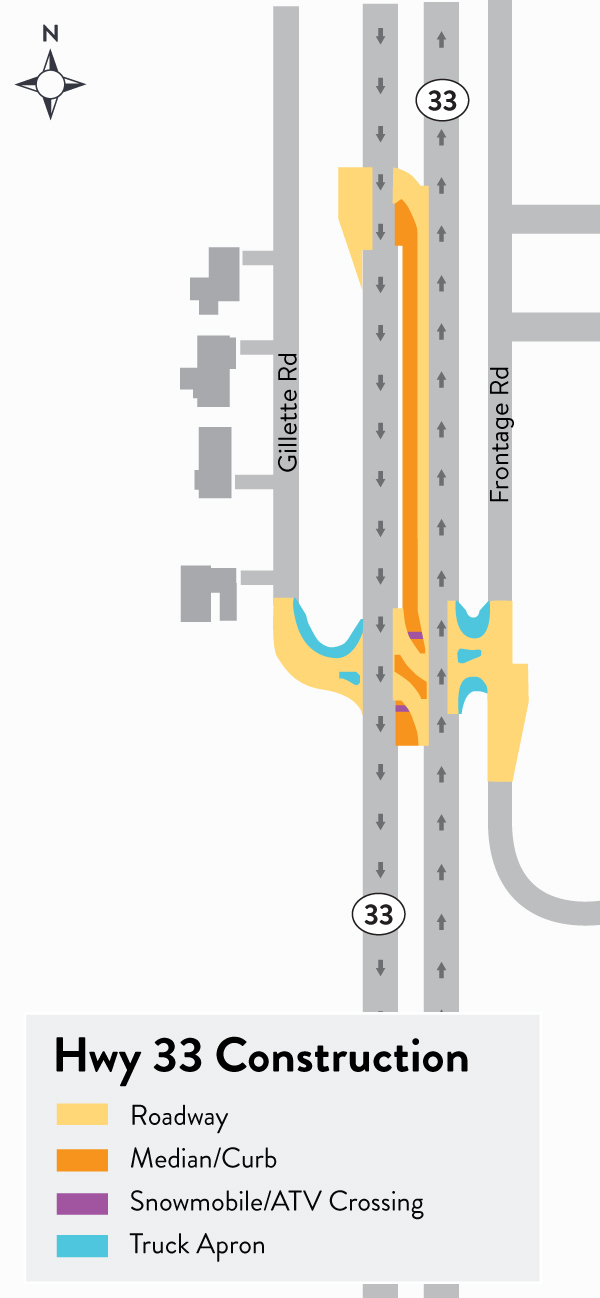 Installation of a Reduced Conflict Intersection (RCI).
Note: Due to challenging existing conditions and anticipated future traffic movements, a median U-turn will not be provided south of the intersection as is in a typical Restricted Crossing U-turn (RCUT). Vehicles exiting Gillette Road at its southern terminus and wishing to travel northbound on MN 33 will need to utilize the existing roundabout 1/2 mile to the south. Vehicles may also travel north on Gillette Road to the next intersection to avoid this extra travel distance.
For more information on what an RCI is, please click here.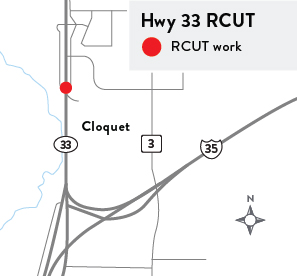 Meetings
Virtual public meeting
MnDOT hosted a public meeting Wednesday, Aug. 12, 2020, to discuss the proposed RCI at the south intersection of Hwy 33 and Gillette Road in Cloquet. A recording of the meeting is below. A link to the video mentioned in the meeting can be found here.