Summary of work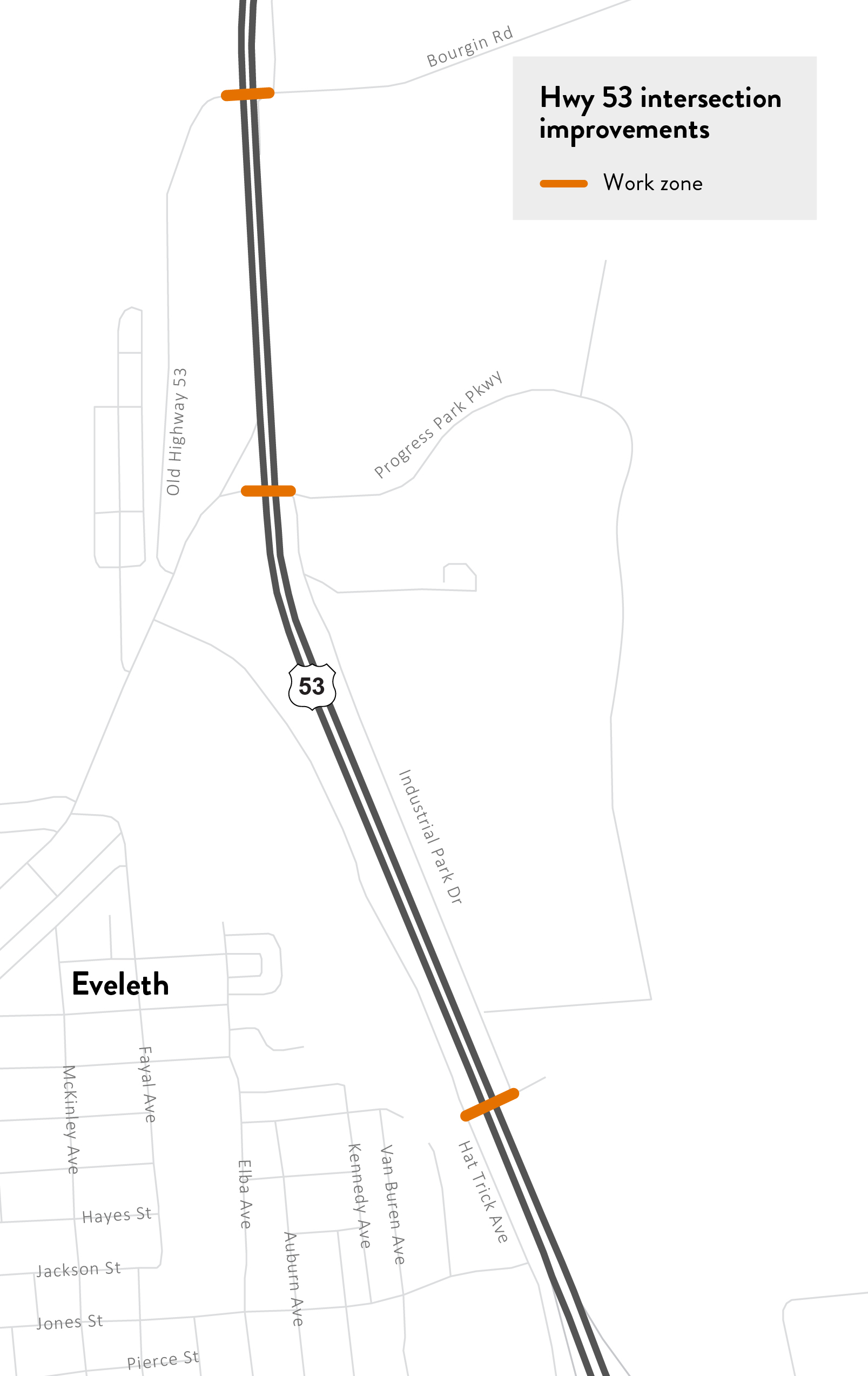 Safety improvements are being evaluated at Bourgin Road, Progress Parkway and Hat Trick Avenue intersections. The improvements will take into account the new schools being constructed to the east of Hwy 53.
Intersection concepts
Multiple concepts have been drawn up for each intersection being studied. Click on each intersection below to view plans.