Traffic Impacts
Work is complete for 2023. Final work in 2024 will require approximately one week of lane closures.
About this project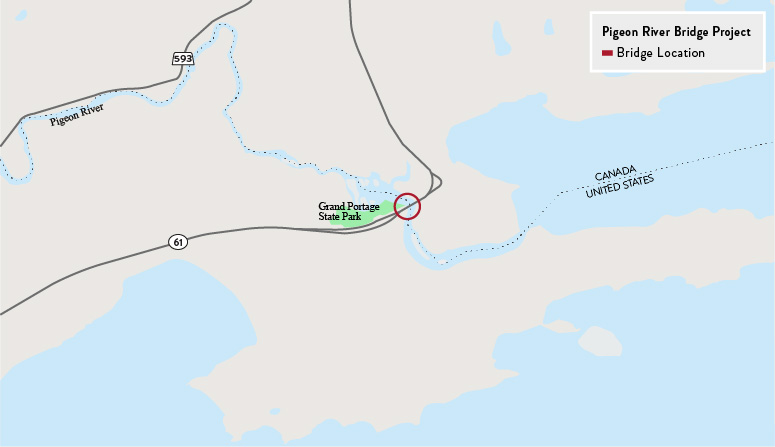 Summary of work
The Pigeon River Bridge deck will be replaced, including new bridge surfacing, railing, guardrail, lighting and approach grading.
Bridge will be reduced to a single lane of traffic alternating directions during construction.
Project benefits
Improved lighting
Provide smoother road surface
Extend bridge life
Reduces maintenance upkeep and costs