Summary of work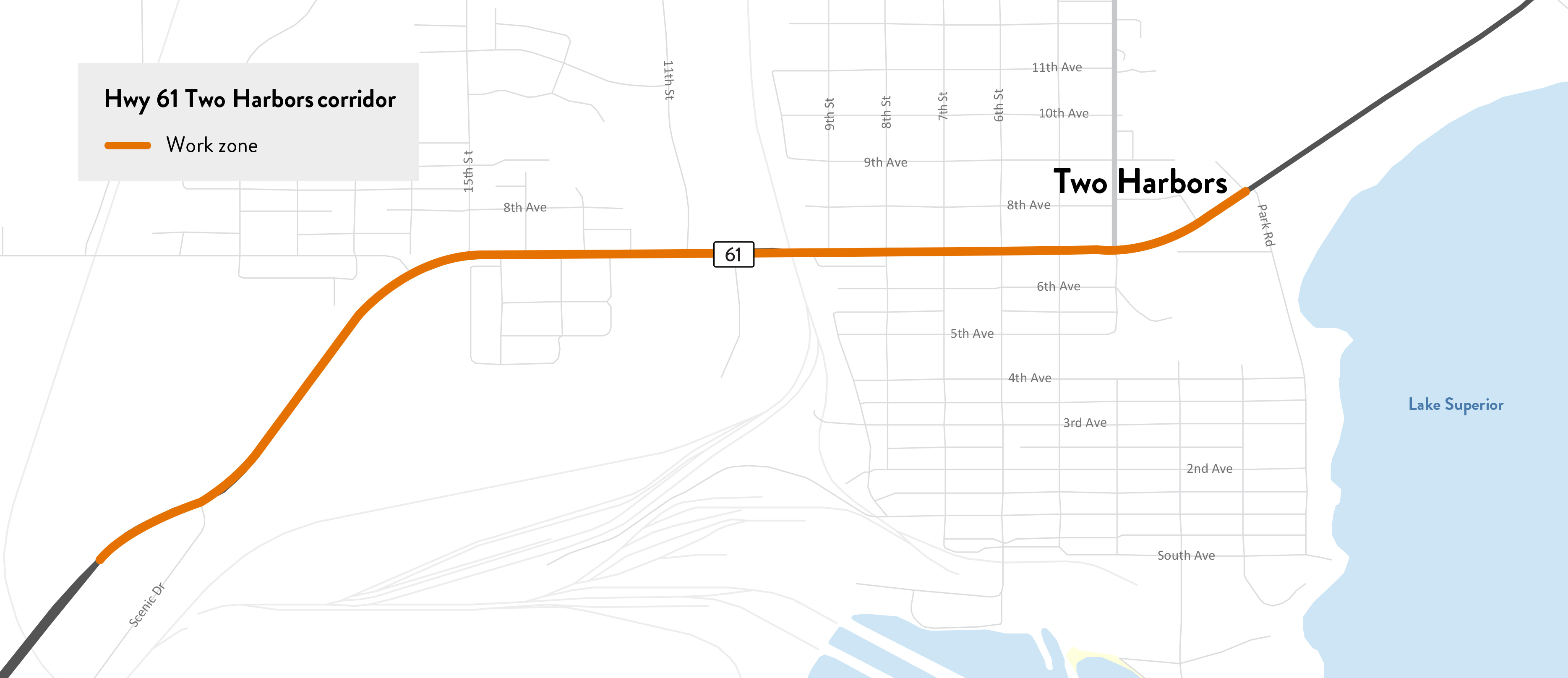 MnDOT is currently conducting a corridor study along Hwy 61 through Two Harbors. We will be working with the community to identify multiple improvement aspects of the corridor. Construction is planned for 2025-26.
Corridor study objectives
Identify opportunities to improve the safety, mobility and operation of Hwy 61 through Two Harbors.
Study and recommend access management guidelines and best practices for the corridor to promote safety while accommodating accessibility needs of local businesses and owners.
Consider and incorporate bicycle and pedestrian recommendations (previously developed by State) within and around the community and determine where they should be served including compliance with the Americans with Disabilities Act (ADA).
Define necessary Purpose and Need statements for future environmental documentation.
Maintain the long-term goals of the City of Two Harbors.
There are many different facets of the corridor that this project will consider (including, but not limited to):
Motorized vehicle movements (passenger vehicles and heavy commercial (freight))
Bicycle and pedestrian movements and accommodations
Parking
User origins/destinations
Access management control
Traffic control
Lane configuration(s)