About this project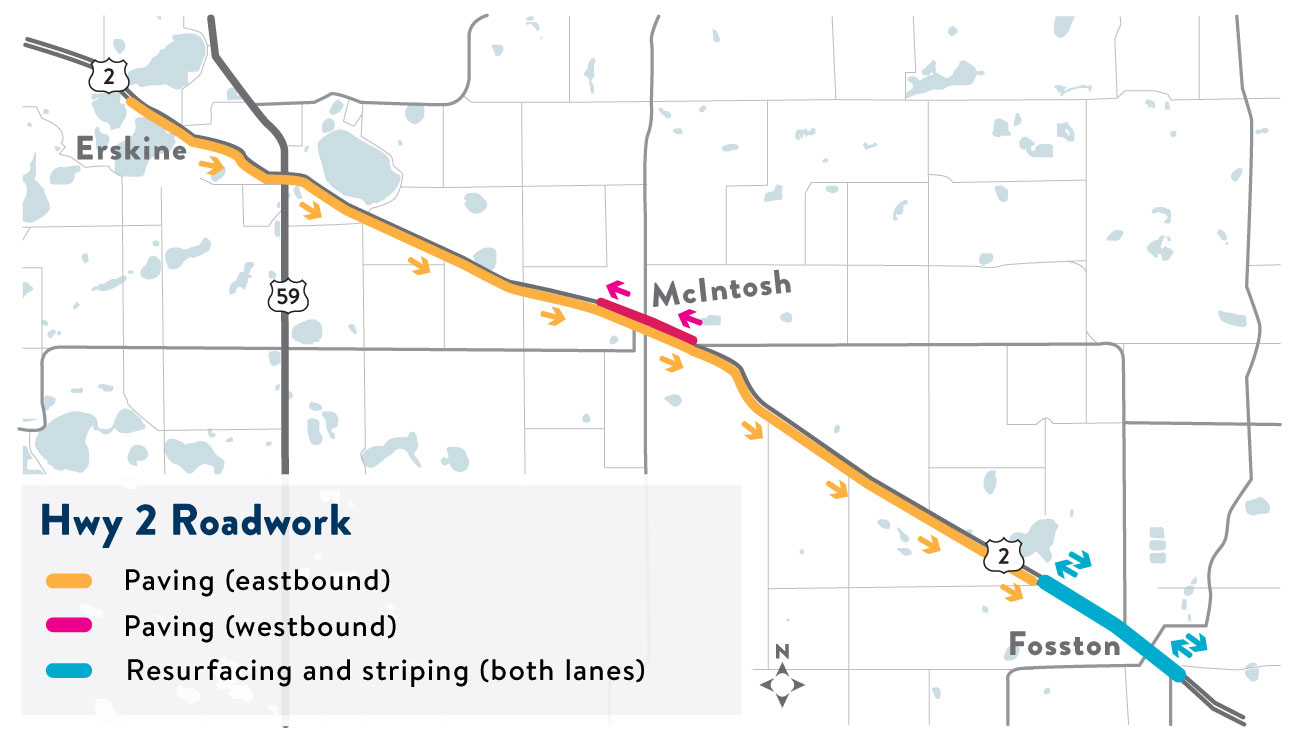 Summary of work
Remove concrete and replace with bituminous pavement on:

Hwy 2 eastbound lanes between Fosston and Erskine
Hwy 2 westbound lanes in McIntosh

Sealcoat and restripe Hwy 2 in Fosston

This stretch will be restriped to switch from a four-lane to a three-lane section. Which means it will be a single-lane in each direction with a center turn-lane.
The three-lane restripe will be in place until the corridor is scheduled for reconstruction.
It will increase the safety of motorists and pedestrians in Fosston.
This solution is the result of an in-depth corridor study that included a community partnership that examined the corridor and evaluated the alternatives. You can learn more about that study on the Hwy 2 Fosston page.
Traffic impacts