About this project
Reconstruct the road and widen shoulders on Hwy 169/210 from the Ripple River bridge east of 2nd Ave NE in Aitkin to the Mississippi River bridge north of Hassman, Aitkin County.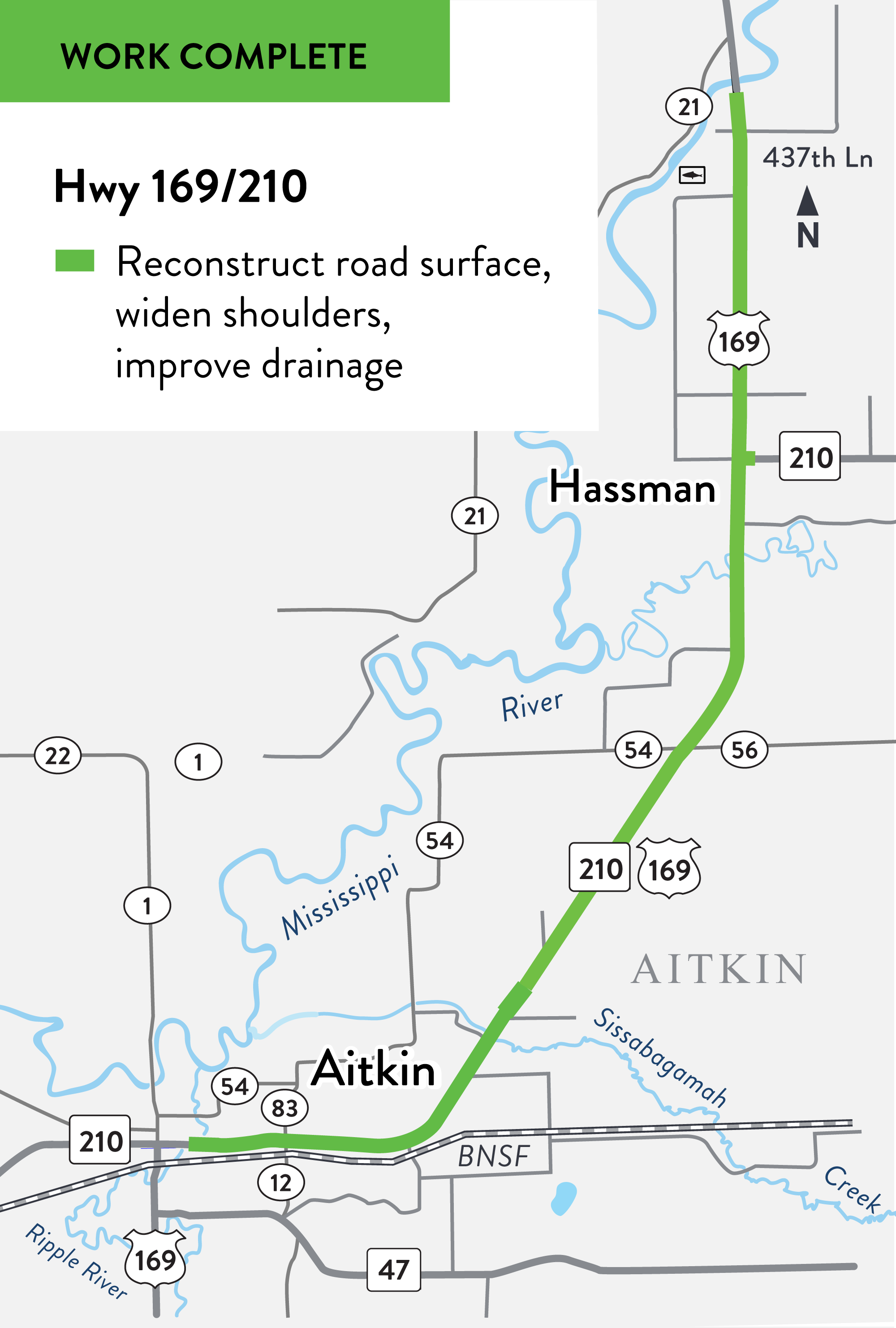 Summary of work
Reconstruct 11 miles of road surface with a stronger, concrete overlay material
Widen the shoulders (eight feet paved and two feet gravel), lengthen turn lanes
and improve road access
Repair or replace drainage infrastructure
Reconstruct bridge drainage ditch
Project map, PDF
Purpose
Address the rough road surface and narrow shoulders, along this heavily traveled commercial and recreational route on Hwy 169/210 . The shoulders along Hwy 169/210 are four feet wide, which is below today's standards.
Today's average daily traffic volumes:
North of Aitkin: 2,350 to 4,400 vehicles
In Aitkin: 8,400 vehicles