Accessibility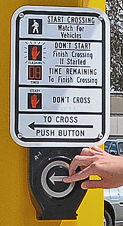 All MnDOT projects - both new construction and rehabilitation projects - must include evaluation to ensure compliance with the Americans with Disabilities Act.
Specifics for this 2022 project
Install multi-use trail along the west side of the road that connects to S Union St.
Improve pedestrian crossing at Division St.