Improve access, safety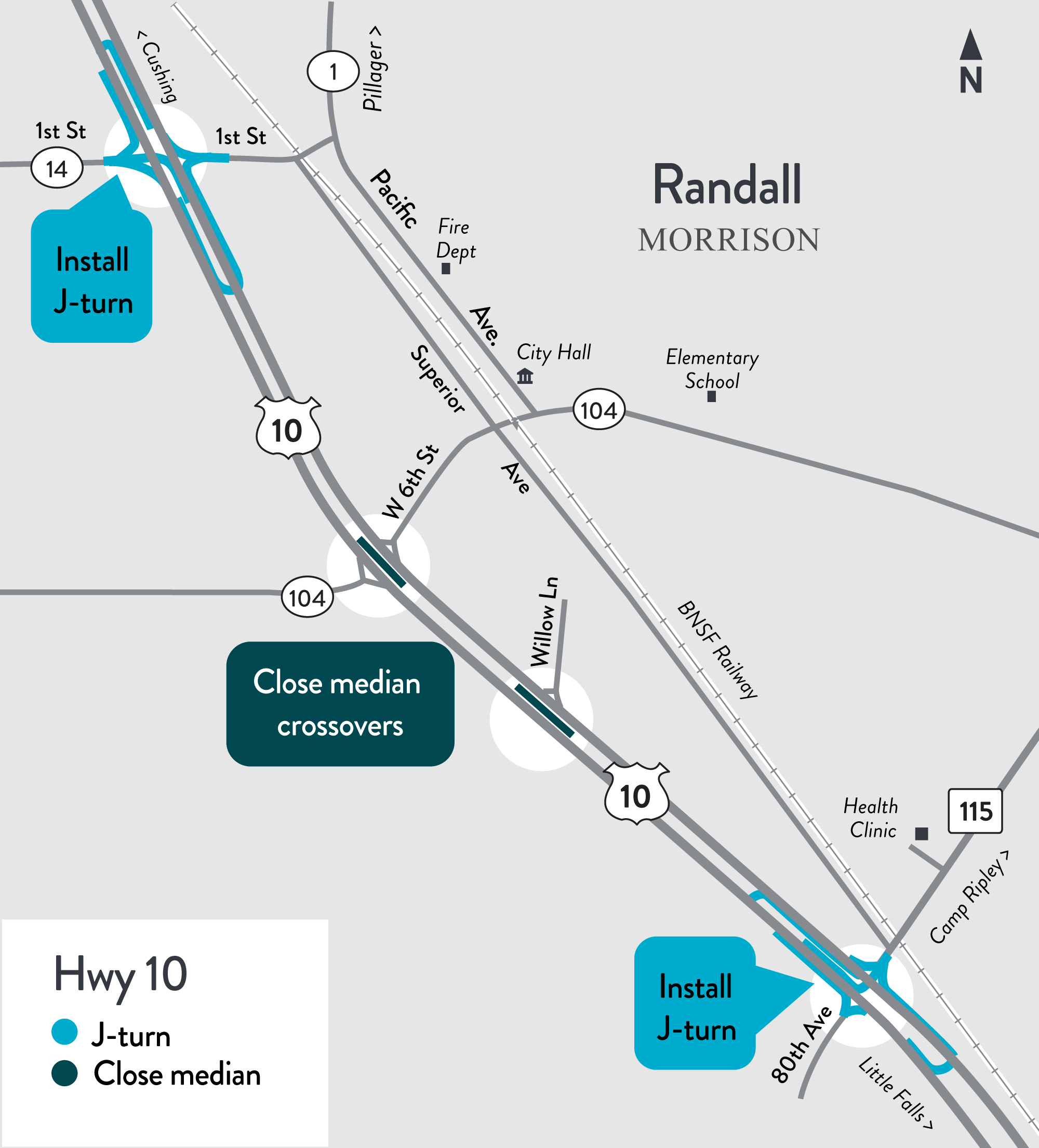 MnDOT will improve access and safety on Hwy 10 in Randall, which includes two proposed Reduced Conflict Intersections (RCI) at Morrison Co. Rd. 14 and Hwy 115 in 2024.
Thank you
MnDOT thanks the Randall community for taking the online feedback survey in that ended Sept. 7, 2021. Your feedback is valuable and will assist us to further develop this project.