Construction begins Monday, May 8. Road closed at bridge site. Use detour.
Project details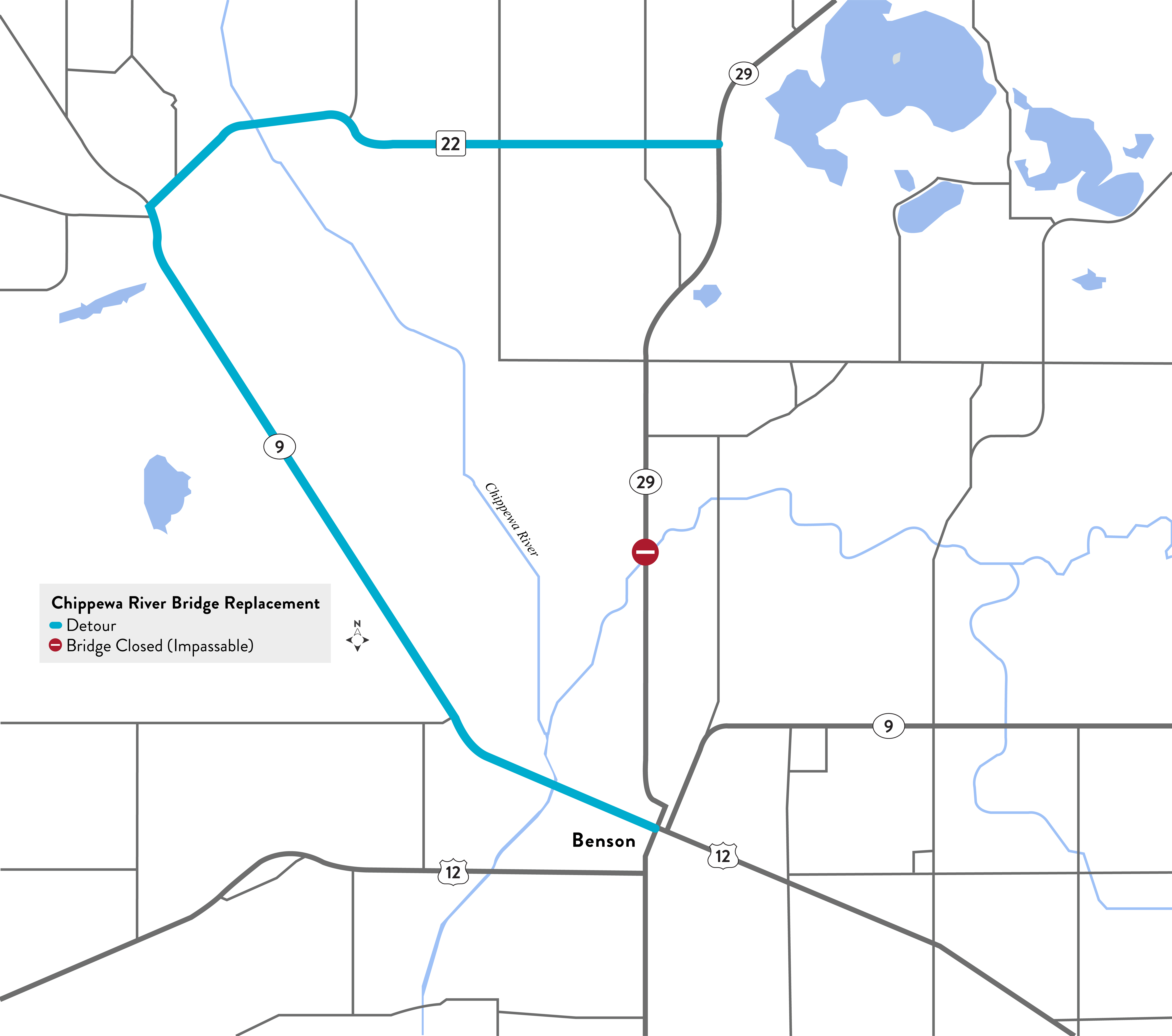 In 2023, the Minnesota Department of Transportation will complete a project to replace the Hwy 29 bridge over the Chippewa River, north of Benson.
Key project elements
Replace bridge over Chippewa River
Current traffic impacts
Road closes on May 8

Detour: Highway 9 and County Road 22

Local traffic: you can access Highway 29 north and south of the bridge. Driveways and entrances will be maintained; however, the road is impassable at the bridge site.
Attention travelers: You may encounter another nearby project/detour on Highway 12, west of Benson. Learn more about the Hwy 12 bridge replacements.