About this project
Public meeting
Join us in-person or virtually to learn about this project
MnDOT is hosting a public meeting on June 15 for community members, local businesses, and others to learn about the project, review detour and construction information, and ask questions. Individuals who are not able to attend can view the information online.
Click on the meetings tab to learn more.
Summary of work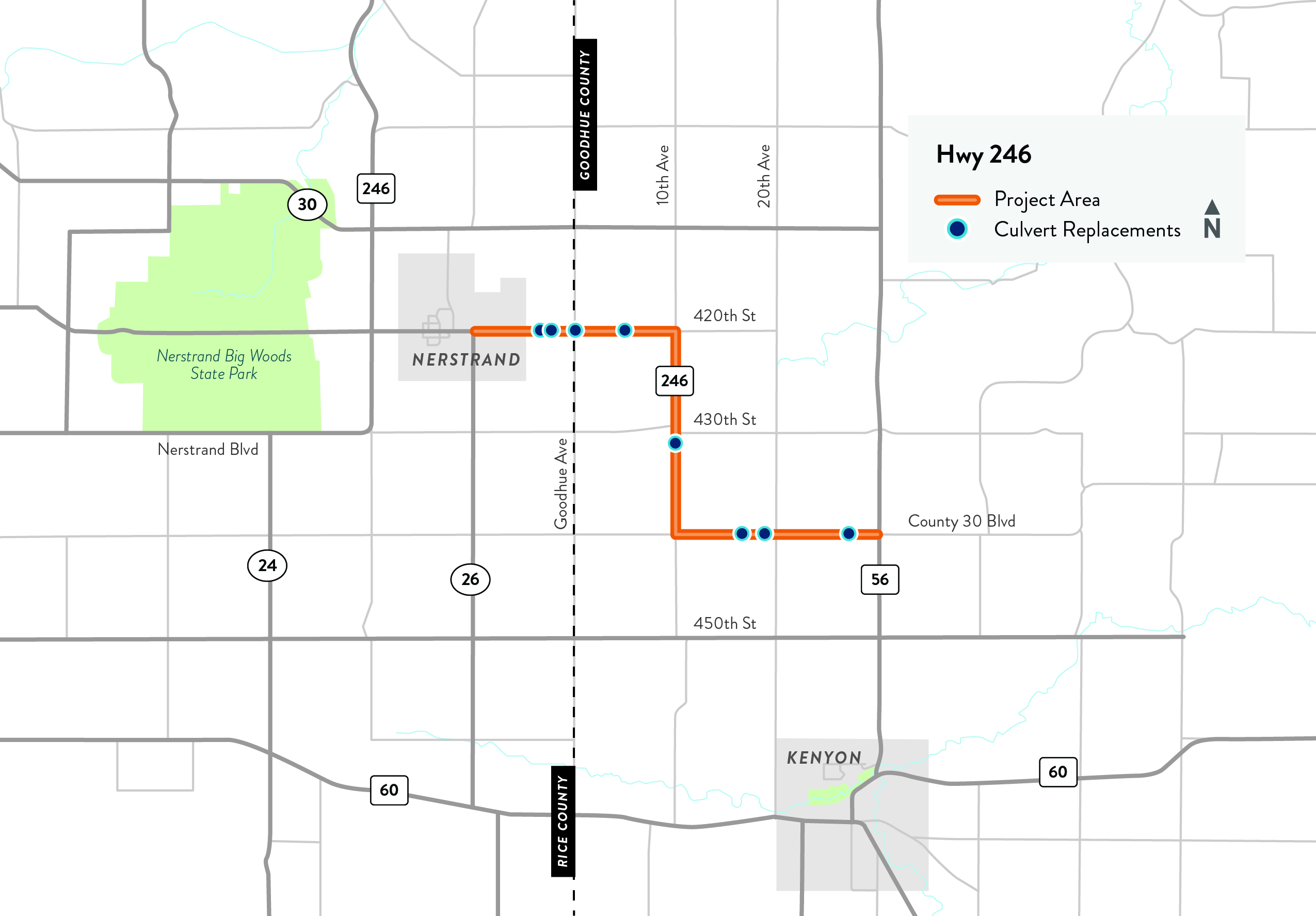 This project on Hwy 246 from Rice Co. Rd. 26 in Nerstrand to Hwy 56 will extend the life of the road and provide a smoother ride.
Project work includes:
Resurface the roadway with a new layer of asphalt
Upgrade all guardrail
Repair or replace over 20 culverts