About this project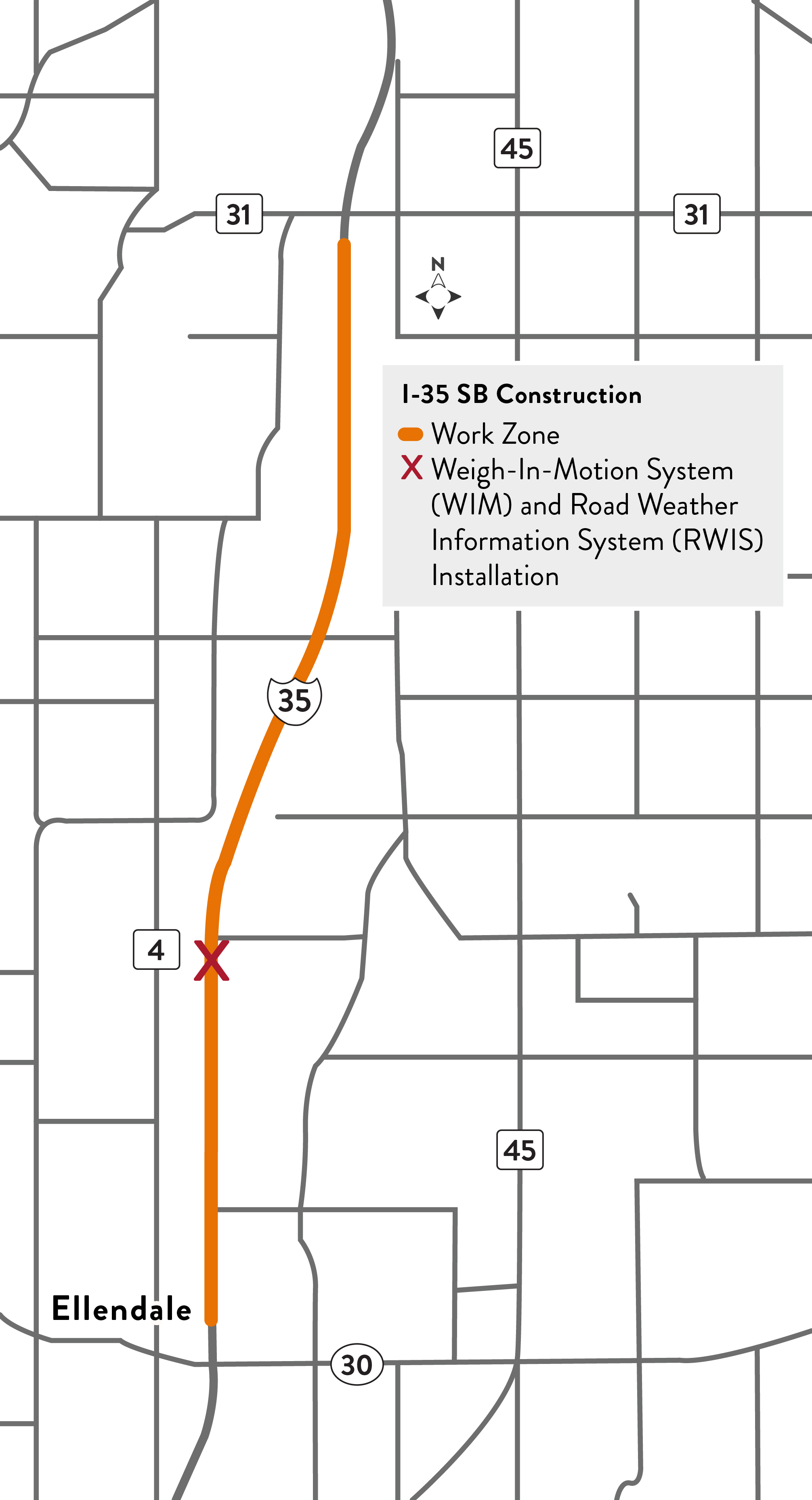 Summary of work
Construction began July 10 and was completed Sept. 14, 2023. The following improvements were made:
Resurfaced approximately 8.8 miles of I-35 southbound from 0.5 miles north of Hwy 30 to 0.5 miles south of Steele Co. Rd. 31
Installed Weigh-in-Motion system (WIM) which captures and records the axle weights and gross weights of vehicles
Installed a Road Weather Information System (RWIS)
Traffic impacts
A lane closure for a day will occur while hardware is installed for the WIM and RWIS.