About the project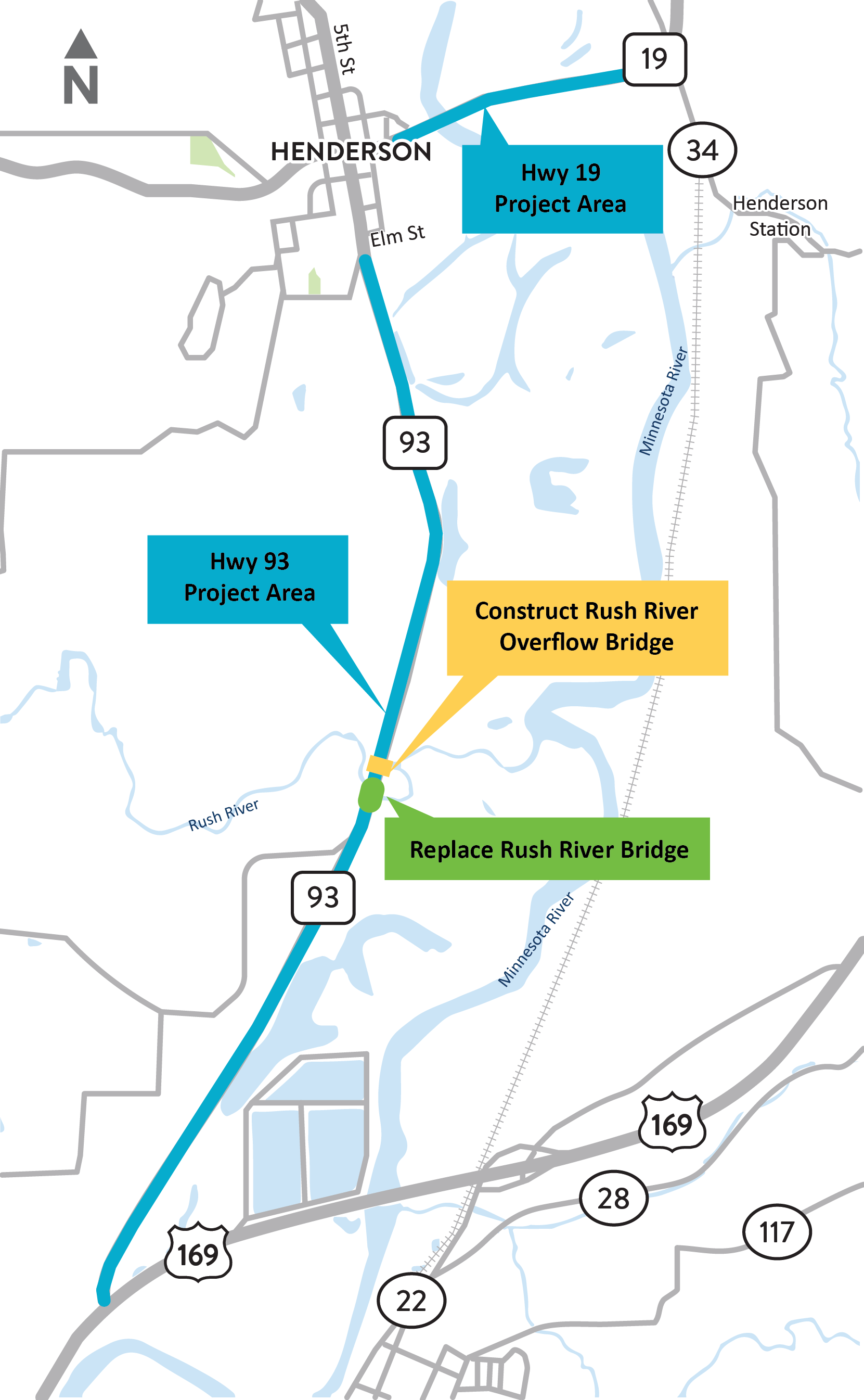 Minnesota River Valley flooding has created maintenance and travel challenges for the local community and MnDOT for decades. After completing a Flood Feasibility Study in 2017 and securing state funding in 2020, Hwy 93 will be raised approximately eight feet, putting it one foot above historic high-water events.
Additionally, the lowest point of Hwy 19 (east of Henderson) will need to be extended to offset impacts to the floodway when Hwy 93 is raised. This Hwy 19 work between the Minnesota River Bridge and railroad bridge will take place in 2022, in advance of Hwy 93 construction starting in 2024.

Sibley County also received flood mitigation funding for CR 6. Between 2022 and 2025, CR 6, Hwy 19, and Hwy 93 will all have improvements related to flood mitigation.
Summary of work
Reconstruct 3.6 miles of Hwy 93 from Hwy 169 to Elm St.
Raise Hwy 93 roadway up to eight feet
Replace Rush River Bridge
Construct additional overflow bridge to allow for Rush River flood relieve
Draft layout - March 2021 (two pdfs)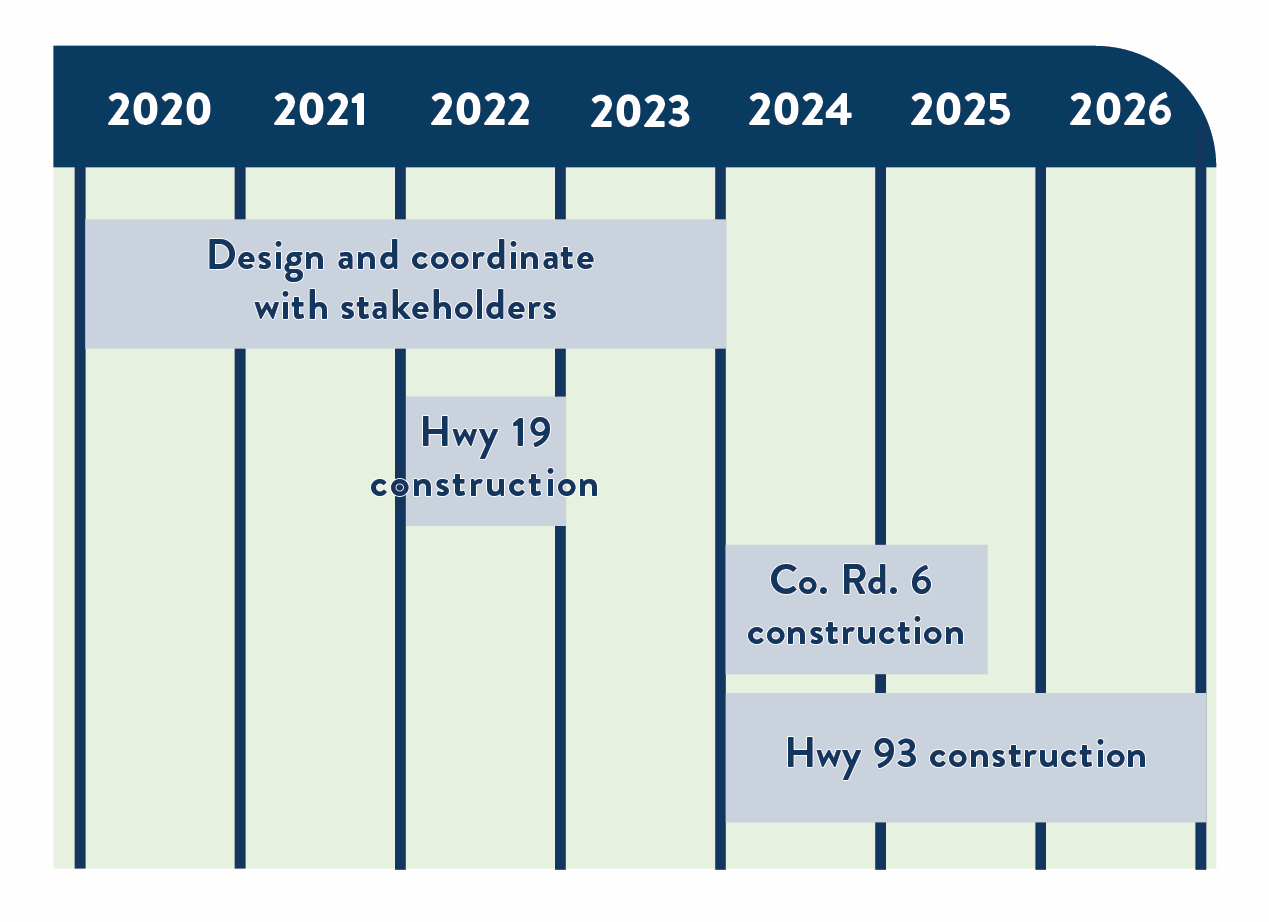 Benefits
Improve the pavement for a smoother roadway
Provide a safe and accessible route in and out of Henderson during high-water events
Traffic impacts
Hwy 93 traffic will be detoured during construction: