About this project
Summary of MnDOT work
Update sidewalks, ramps and driveways to meet Americans with Disabilities (ADA) standards.
Crews are scheduled to complete the majority of work in one city before moving on to the next.
Project locations
Listed in the order in which they will be upgraded.
Traffic impacts
Drivers will encounter temporary lane closures and flagging operations during construction in each city.
Short delays are possible.
Project updates
Friday, Oct. 8, 2021
Crews are working on punch list items and clean up/site restoration.
Some areas will be reseeded at appropriate timeframes.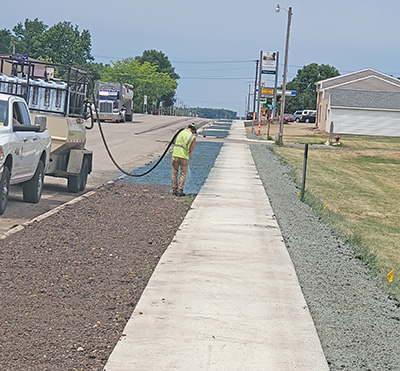 Photo above: site restoration work (seeding) along Hwy 14 in Tyler.