About this project
Summary of MnDOT work
Repair the concrete on two sections of Hwy 59

South of Garvin: Hwy 59 from 211th St. to Lyon CR 14
South of Marshall: Hwy 59 from Lyon CR 6 to Hwy 23

Update sidewalks and pedestrian crossings in Marshall to meet current Americans with Disabilities standards.
Traffic impacts
A detour will be required to complete the concrete repair in each section (see maps below).
The segment south of Marshall is scheduled to go first and take about 5 weeks to complete.
The segment south of Garvin is scheduled to take about 7 weeks to complete.
Work in both segments may overlap.
Short-term, intermittent intersection closures will take place along Hwy 59 for ADA work and minor detours may be required.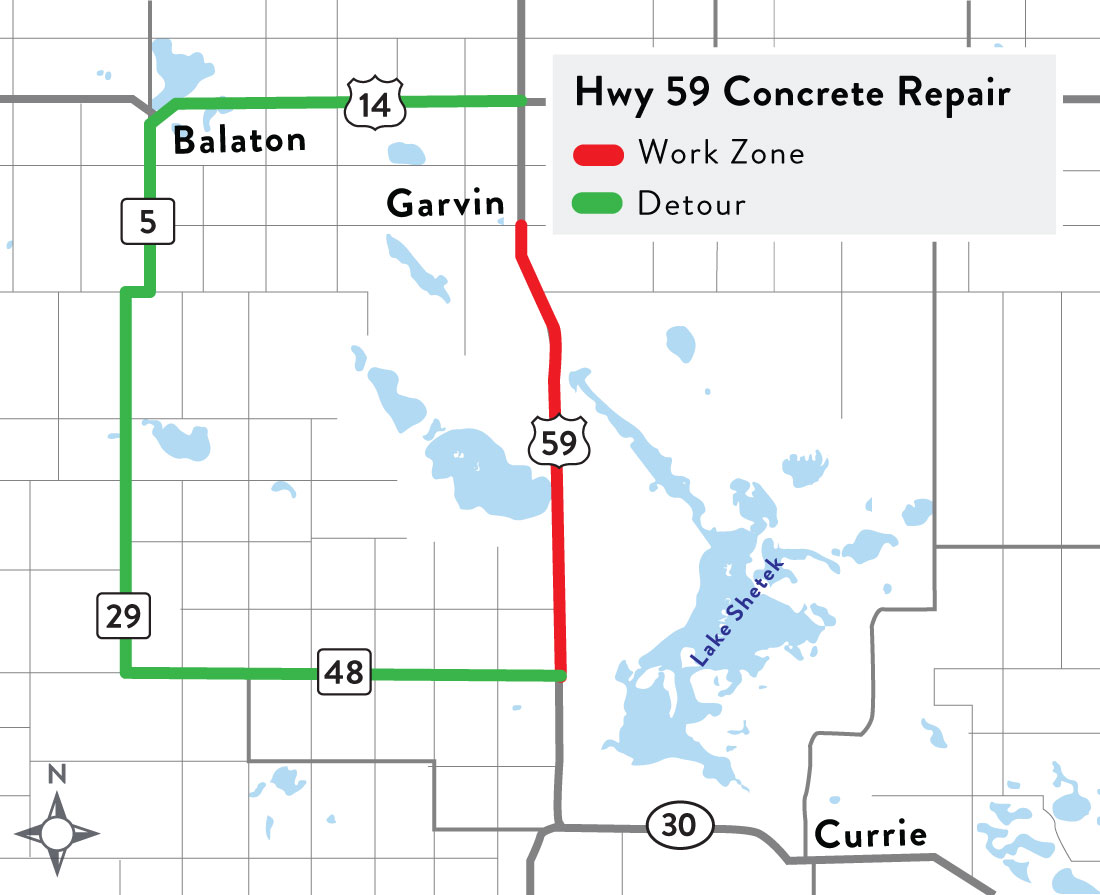 Hwy 59 travelers south of Garvin will be detoured on CR 48, CR 29, CR 5, Hwy 14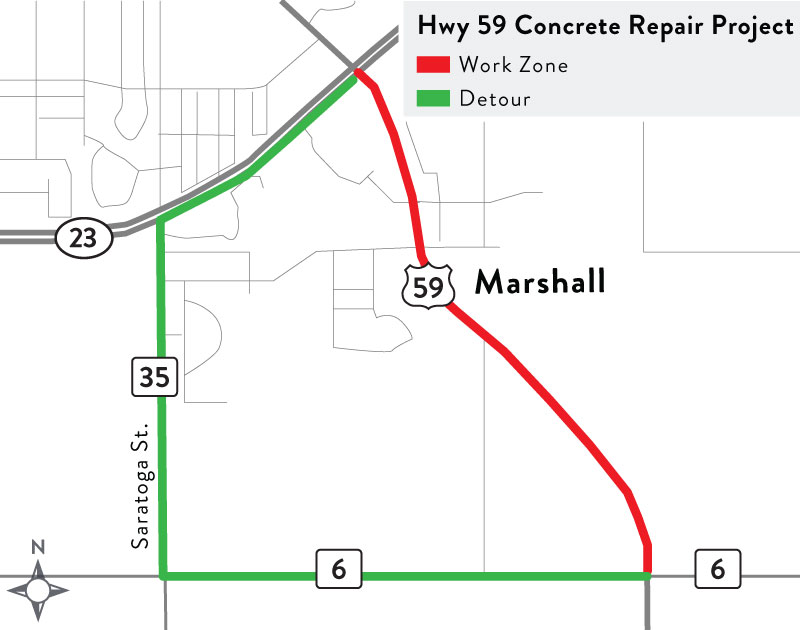 Hwy 59 travelers south of Marshall will be detoured on Hwy 23, CR 35, CR 6