About this project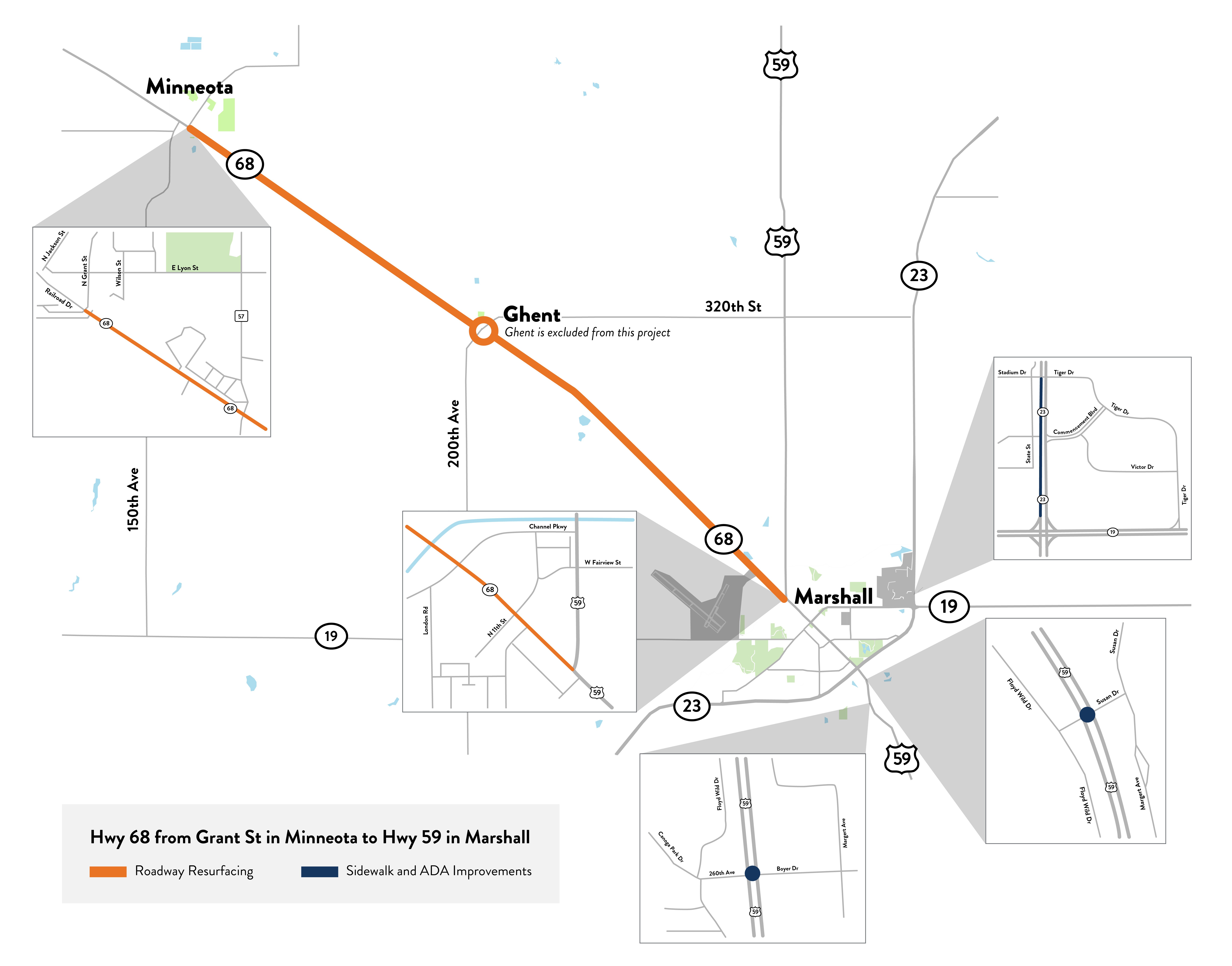 Summary of work
Resurface Hwy 68 from N Grant St. in Minneota to the intersection of Hwy 59 in Marshall. The city of Ghent is excluded from the project and will be resurfaced at a later date.
Sidewalks and pedestrian crossings will be brought up to current Americans with Disabilities (ADA) standards in the city of Marshall.
Traffic impacts
Project will be done under traffic and a detour is not required.