About this project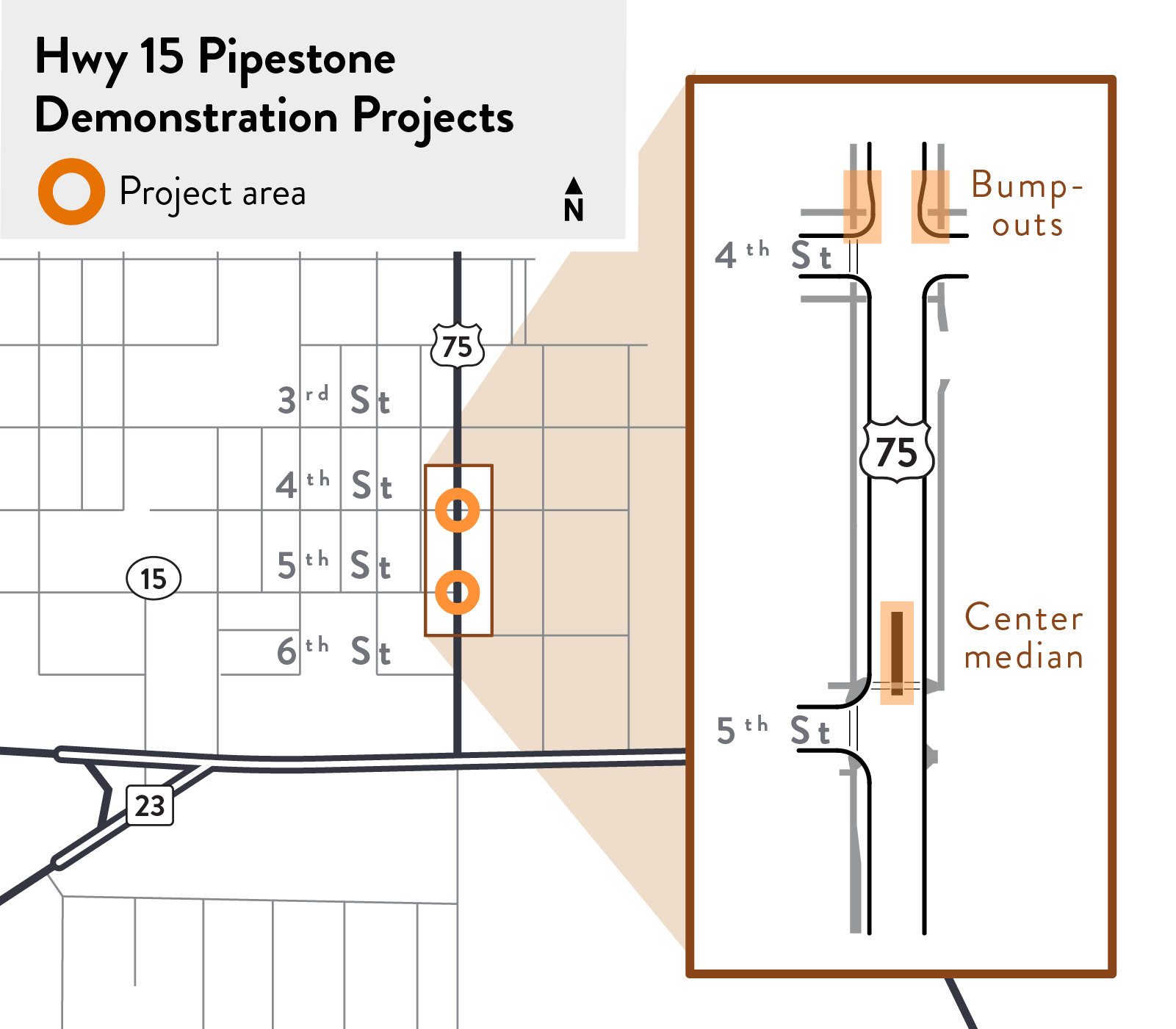 Summary of work
MnDOT is partnering with the city of Pipestone to temporarily install two demonstration projects during the summer of 2021.
Bump-outs will be installed at Hwy 75 and 4th St.
A median island refuge will be installed on Hwy 75 near 5th St.
Projects are scheduled to be installed in the Summer of 2021.
What are demonstration projects?
Demonstration projects are short term, low cost, temporary roadway projects to promote and advance walking and bicycling.
Projects include, but are not limited to, bicycle lanes, crosswalk markings, curb extensions and median safety islands.
Decisions on what, if any, safety projects will be permanently installed will be approved by MnDOT and the city of Pipestone.
We want your feedback
MnDOT and the city of Pipestone is seeking your input on both demonstration projects. Click here to learn more and take a short survey.
An informational display is available for viewing at the City of Pipestone Office (119 2nd Ave. SW). Paper surveys and comment cards are available to give your feedback.