Looking for information about the Hwy 5/E 7th St. and Hwy 61/Arcade St. in St. Paul project? Visit the Hwy 5 and Hwy 61 in St. Paul project webpage.
About this project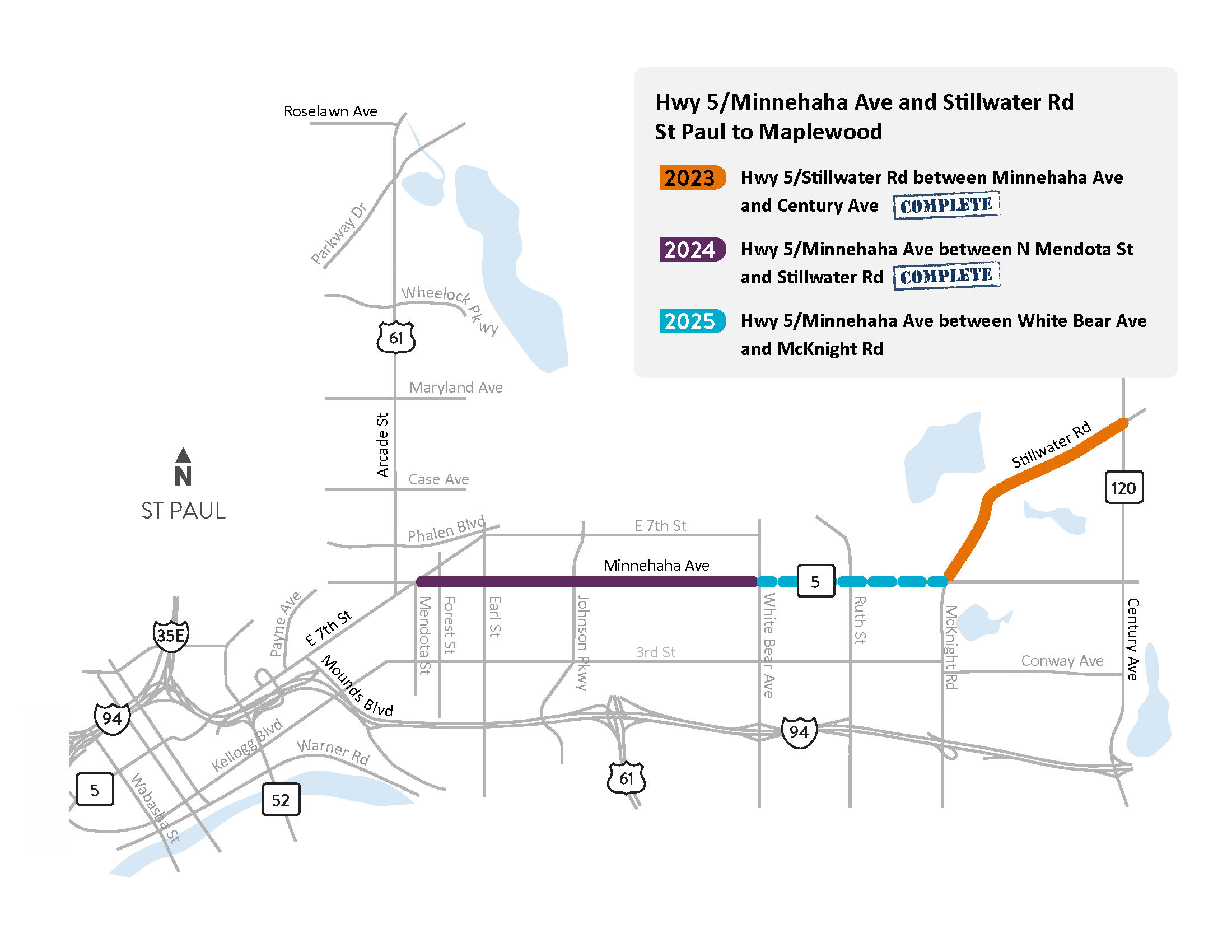 Safety, maintenance and accessibility improvements are needed on Hwy 5/Minnehaha Ave. and Stillwater Rd. in St. Paul and Maplewood. We are planning a project from North Mendota St. to Century Ave. in 2023. The project will include repaving, maintenance, sidewalk repairs, and accessibility for all.
Summary of work
Road resurfacing
Sidewalk repairs
Updating sidewalk curb ramps
Adding curb extensions or "bump-outs"
Replacing traffic signals and adding pedestrian lighting
Trail and driveway updates
Bus stop improvements
New stormwater treatment pond north of Olivia Court
Traffic impacts
All traffic impacts are tentative and weather dependent.
Upcoming
Information about upcoming traffic impacts will be provided as details become available.