About this project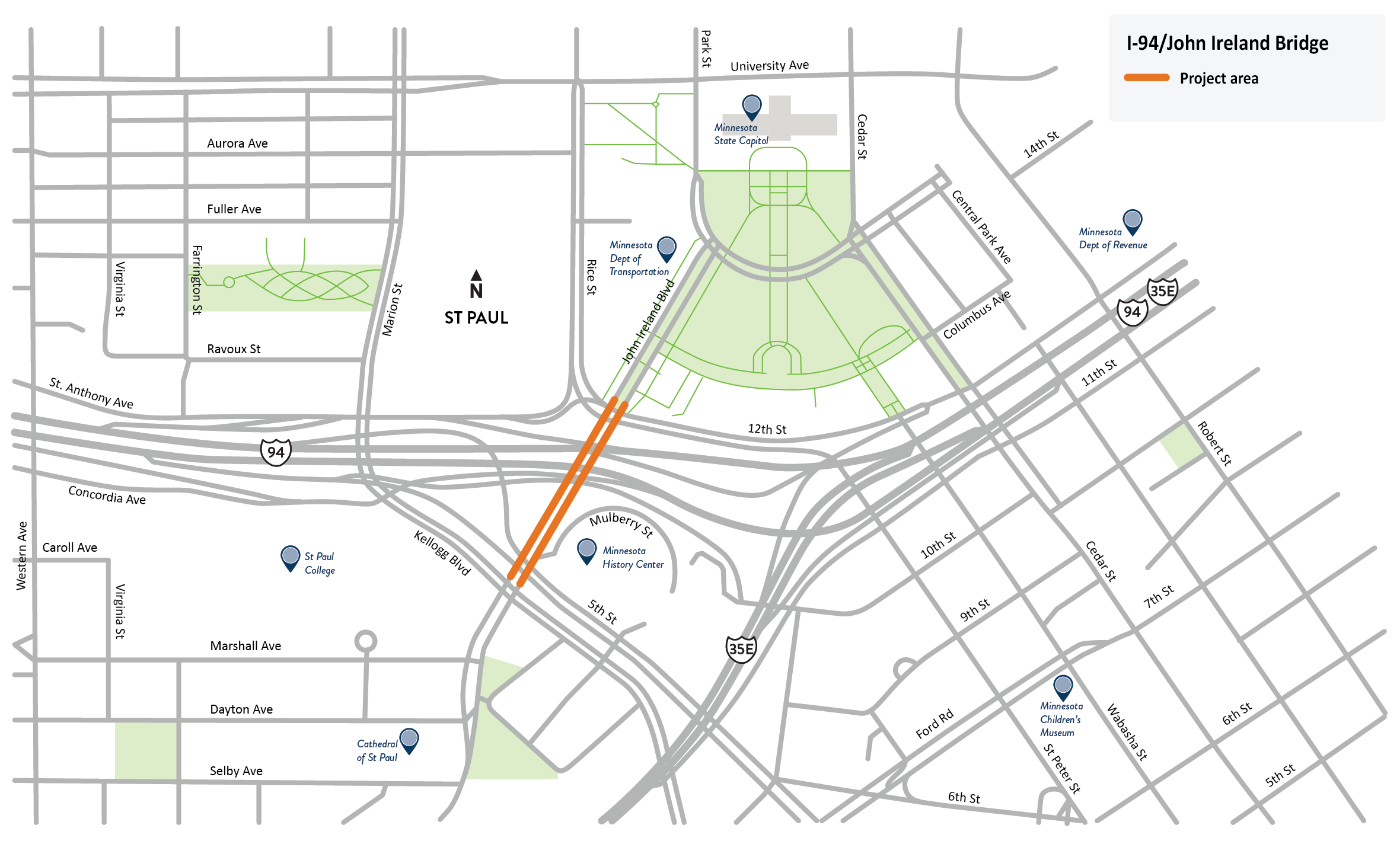 Crews will be making improvements and focused structural repairs to the John Ireland Blvd. bridge over I-94 between Kellogg Blvd. and Rice St. in St. Paul. Constructed in 1967, the bridge is currently in safe condition, but a focused structural repair is necessary to ensure it remains safe for travelers based on modern weight limits.
This project includes a careful disassembly and rebuild of the structure of the John Ireland Blvd. bridge, which carries four lanes of vehicle traffic over I-94. The bridge will be rebuilt within the same footprint as the existing bridge, and other safety and cosmetic changes will be made as well, including sidewalk repairs, updates to existing bike and pedestrian facilities, accessibility updates, and railing replacements.
We are currently gathering community feedback on design concepts for the bridge to determine a final layout, which will include multiple options for updating the bike and pedestrian facilities on the bridge. Full construction is anticipated to begin in 2026.
Summary of work
Rebuild structure of the bridge
Safety and cosmetic changes
Sidewalk repairs
Updates to existing bike and pedestrian facilities
Railing replacements