Business
Elk River is Open for Business
Accesses to businesses will be open and maintained during this future Highway 169 construction project. However, plan for and expect some access changes to your business.
Hwy 169 Redefine project update for local businesses May 13
The Elk River Chamber to host an online Zoom meeting for businesses along the corridor from 2-3:30 p.m. Wednesday, May 13. Project engineers from MnDOT and the city of Elk River will give an update on the 169 Redefine project. Get details, register at elkriverchamber.org.
Presentation materials: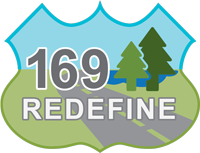 Resources